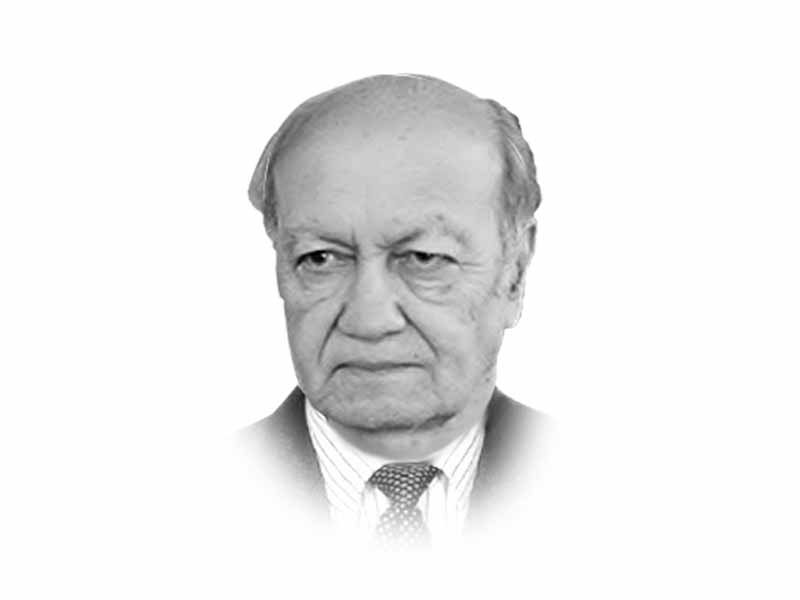 ---
Narendra Modi's Independence Day extempore, but well thought out speech did not receive the attention it deserved in Pakistan. We are so deeply mired in our own problems that we have no time to observe important developments in the neighbourhood. The speech was inspiring and meant to motivate the 1.3 billion people of India to a new dawn. It also contained serious content and provided a broad overview of India's strengths and weaknesses. More significantly, it gave some insight into Modi's thinking and general thrust of the direction in which he wants India to be heading. Those looking for a reformist agenda were, however, disappointed. Of course, his detractors in the Congress thought it was more of an election campaign speech.




From this speech and the recent statements that Modi has been making it is clear that he is a man of action, result oriented and wants to make a mark in history. Clearly, he wants to transform India into a major powerhouse by boosting its economy and enhancing its political clout. Having risen from a humble background he feels for the poor and the masses of India. His initial comment that he is speaking to the people of India as its 'prime servant' not as its 'prime minister' was meant to assure the public that he had come to serve and not to lord over them. Modi made "a solemn pledge to work for the poor, oppressed and the Dalits". His speech was also a call for unity and for harnessing India's enormous potential and reviving its glorious heritage. All along, his emphasis is on the peoples' well-being and his rhetoric was based around the idea that nations are built by them and not by governments. He wants to reform the government and break the bureaucratic hold and rivalry between and within government departments. This will be a tough nut to crack because bureaucracies resist change. Modi realises that unless India does not build a strong infrastructure and focuses on education it can never compete with China or be a part of the modern world. It is for this reason that he wants to be the flag bearer of economic modernisation. Surely, he has to distance himself from the hard-line Hindu fundamentalists of his party if he wants to succeed, because modernisation and fundamentalism seldom go together. Nor can he be inclusive and unite the country if he fails in reining his hard liners. A question mark remains over his attitude towards the Muslims and other minorities. It is only natural to be sceptical because of the massacre of the Muslims that occurred in Gujarat when Modi was the chief minister there. Had Pakistan's own record in dealing with the minorities been any better, we would be morally in a better position to fault others.

Modi's emphasis on eradication of social crimes and empowerment of women was an important element of his speech. For a prime minister to speak with such candour on subjects that remain taboo in political discourse at least in South Asia was a good beginning. India has been humiliated by a series of high-profile cases of rape and the government and society have been indifferent in dealing with the crime. His advice to parents to keep their sons on the right track and not focus on girls alone had a mixed reaction. Critics were quick to point that it would have been better if he had also advised the parliamentarians and members of his party to stop discriminating against women.

Modi chose Independence Day speech to talk of "dirt and toilets", because as he rightly said that coming from a poor family he knows what absence of these facilities means to ordinary folks. Would one imagine any of our leaders ever giving a thought to such problems of the poor?

It is a tribute to India's democracy that a person of such humble background reached the top. In Pakistan, such a thing may happen in the armed forces but is rare in politics. And even if people of modest background reach the top, it is more of an exception than norm. This also reflects the growing difference in the political development of the two countries. As Pakistan's political parties are run by a few families — Bhuttos, Sharifs, Chaudhrys — it is all about parentage and patronage. As a consequence, it is extremely difficult for a person of lower social strata to aspire for high positions. Moreover, political leaders promoting dynastic politics can never be inclusive. For Modi, India's interests are paramount. In contrast, most of our leaders give family interests precedence. Apart from Z A Bhutto, no other Pakistani leader has been able to galvanise the nation or able to develop a consensus.

Having won a huge mandate and risen from the lowest rung of society Modi is self-assured and confident. In contrast, most of our top leadership even if they belong to the elite class and command comfortable majority are confused, lost and in despair.

Modi spoke of the great Indian heritage of hard work going back to the Vedic period. Being very hard working himself, he is setting standards and trying to promote a work ethic, based on efficiency that needs to be emulated.

His speech was mostly devoted to national issues but interestingly, he spoke in complimentary terms about his recent visit to Nepal and the positive developments that are taking place in the country with the Maoist agreeing to lay down their arms. By making his first foreign trip to Nepal he is trying to woo the country and wean them away from the Chinese embrace. Modi understands the geo-strategic importance of Nepal and wants to secure its total alignment. Similar is his approach toward Bhutan, which practically is an Indian protectorate.

While on a visit to Kashmir and to Indian military units in Kargil, Modi had harsh words for Pakistan. He was, of course, pandering to the Indian establishment and with Pakistan in disarray and Nawaz Sharif's future uncertain, expectation of any flexibility on Kashmir or other issues would be futile.

Published in The Express Tribune, August 20th, 2014.

Like Opinion & Editorial on Facebook, follow @ETOpEd on Twitter to receive all updates on all our daily pieces.