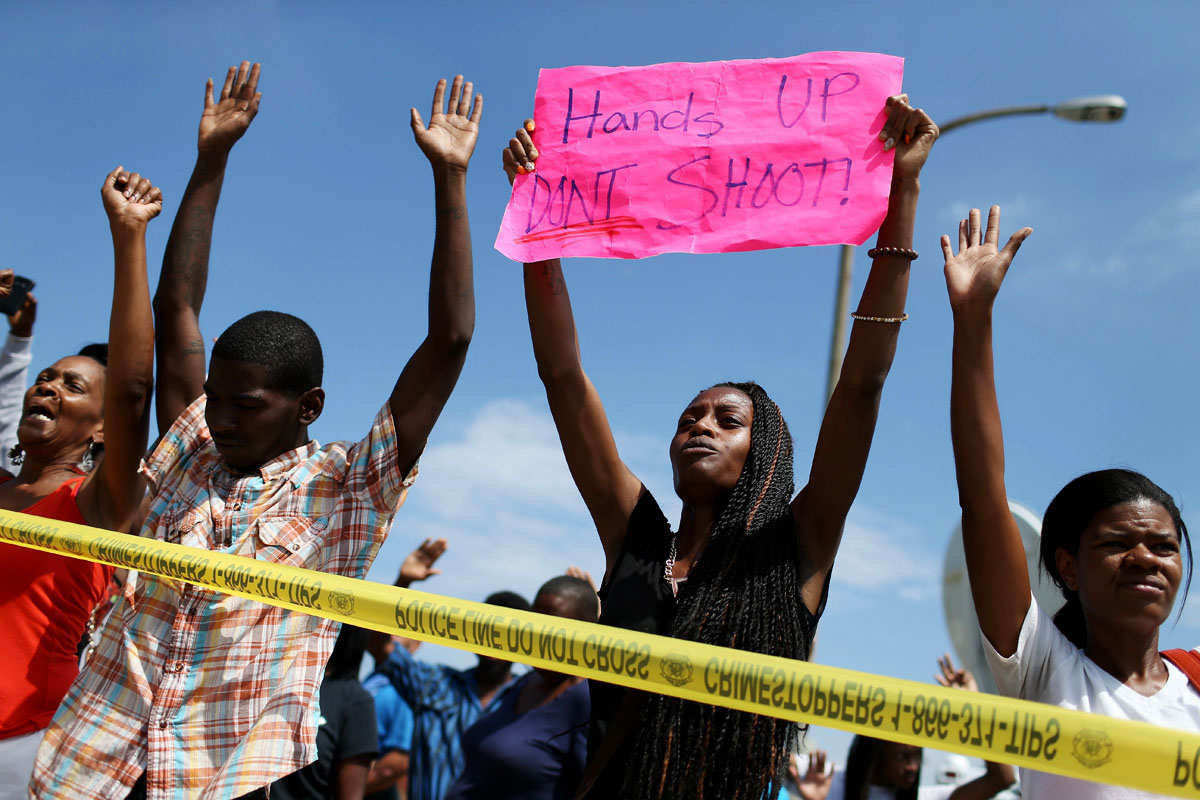 ---
The United States' bitter racial divisions have resurfaced once more after Michael Brown, an unarmed 18-year-old black teenager was shot six times by a white police officer in the St Louis suburb of Ferguson, Missouri. Since the shooting took place on August 9, the town has erupted in riots, looting and sporadic violence — encouraged in part by the local government's heavy-handed response, which included officers carrying military-grade weapons, tanks and a nightly curfew which was only called off on Sunday.

Of course, the issue extends far beyond the immediate violence. African-Americans are disproportionately targeted by police officers throughout the United States. It's not just the shooting; 'random' checks, frequent harassment, and beatings are all part and parcel of the legacy of slavery that continues to haunt the country even today. Of course it is not just the law enforcers, but the law itself which targets America's black population unfairly. Despite African-Americans forming two-thirds of Ferguson's population, there are only three black police officers in Ferguson's 53-person police force. An unacceptably high proportion of African-Americans populate America's already inflated prison population, mostly for minor offences that white people generally are not incarcerated for. African-American grievances are historic, manifold, and mostly ignored. Racism continues to persist, whether it is in the form of former basketball mogul Donald Sterling's racist remarks caught on tape; or the state of America's public schools where black students are in the majority. Talk about America entering a new 'post-racial' society after electing a black president was rightly judged as premature and blatantly false.

The looting and violence that has engulfed Ferguson is definitely an urgent matter and needs to be dealt with effectively, but it should not overshadow what the riots is really about: America's continuing inability to address racial inequality.

Published in The Express Tribune, August 20th, 2014.

Like Opinion & Editorial on Facebook, follow @ETOpEd on Twitter to receive all updates on all our daily pieces.