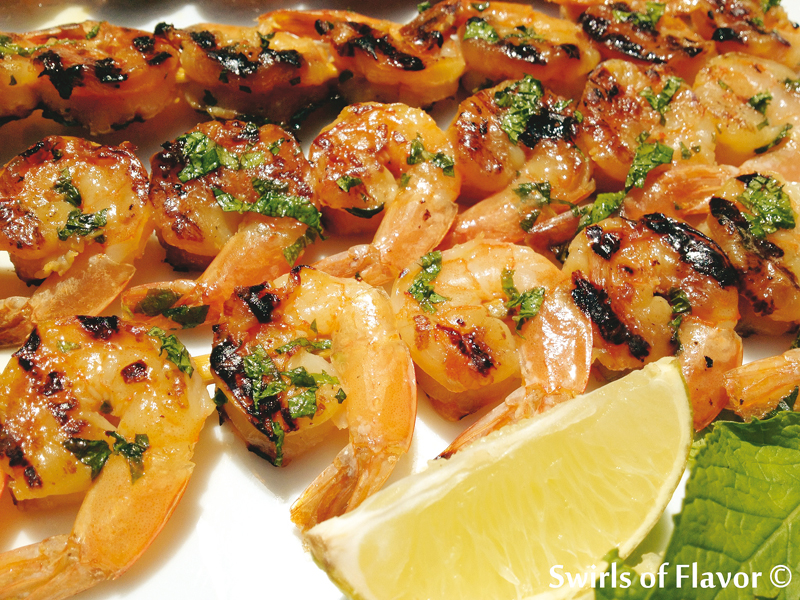 ---
Get your grill ready to cook the perfect honey and butter-covered shrimp, a dish that is your gateway to food paradise. With the sweet tang of honey and lightness of butter, this is the dish to wish for at a brunch or lunch in with your family and friends.




Follow these easy steps, as compiled from lifemadedelicious.com, to make 20 skewers of shrimp that you may have trouble sharing.


Ingredients

20 (six-inch) bamboo skewers

1/2 cup honey

1/4 cup butter (preferably melted)

1-1/2 teaspoons garlic-pepper blend

1 tablespoon chopped fresh chives

1 bag (31 to 35 pieces) frozen medium-sized shrimp


Note: Make sure the shrimp are deveined and thawed and their tail shells are removed.


Method:

Step 1: Heat your charcoal grill and dip all the skewers in water for half an hour.

Step 2: Thoroughly stir a mixture of honey, butter, garlic-pepper blend and chives.

Step 3: Take three shrimps for each skewer and thread them with equally spaced 1/4-inch gaps. Brush the honey butter mix on both sides of the shrimp.

Step 4: Carefully place the skewers on the grill over medium heat and cover them. Cook for five to seven minutes turning the shrimps once until they are pink.

Step 5: Serve hot in dish that can be decorated with half-cut lemons or tomatoes. Bon appetite!


Published in The Express Tribune, August 20th, 2014.


Like Life & Style on Facebook, follow @ETLifeandStyle on Twitter for the latest in fashion, gossip and entertainment.