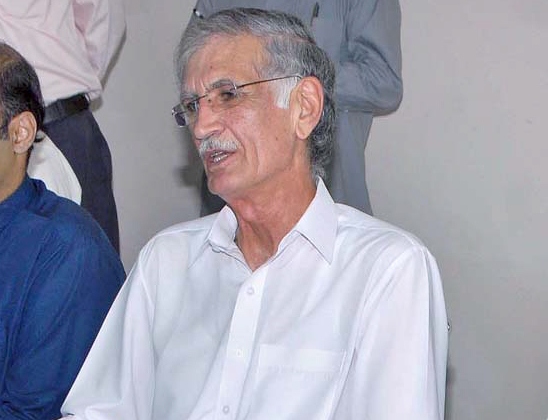 ---
PESHAWAR: Khyber-Pakhtunkhwa (K-P) opposition members decided to bring a no-confidence motion against Chief Minister Pervez Khattak on Tuesday, Express News reported.

Opposition members have already signed in favor of the no-confidence motion, however, 24 more signatures are reportedly needed to bring the motion forward.

Key opposition members were assigned the task of contacting Jamaat Islami (JI) and Awami Jamhoori Ittehad (AJI) to get the additional signatures.

According to constitutional experts, if JI and AJI bring the motion forward then Khattak will be unable to request Governor Khyber-Pakhtunkhwa (K-P) Sardar Mehtab Abbasi to dissolve the assembly.

On August 19, Pakistan Tehreek-e-Insaaf (PTI) Chief Imran Khan had claimed that the K-P government is ready to dissolve the assembly on his whim, stating that he has asked them to wait for his decision.

His statement came a day after Khattak had ruled out the possibility of dissolving the provincial assembly.

While Imran Khan maintained his stance that the assembly could be dissolved, other PTI leaders have also dismissed media speculation about the possible dissolution of the provincial assembly.

Party insiders had also revealed on August 19 that PTI legislatures in the K-P assembly are not keen on resigning.