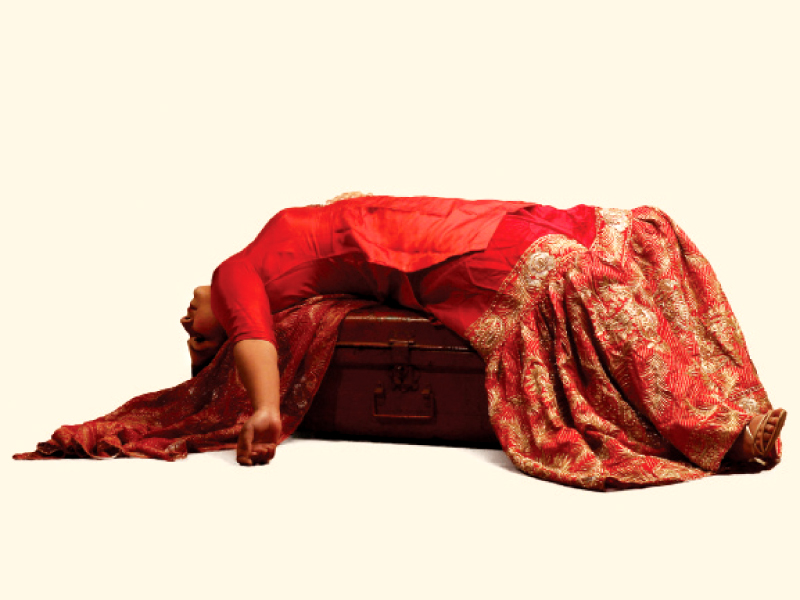 ---
LAHORE:



A group exhibition, Portraits of Discomfiture, started at Taseer Art Gallery on Monday.




Fourteen pieces by five artists – Umber Majeed, Zoya Siddiqui, Mahbub Jokhio, Anum Lasharie and Farwa Hassan Rizvi – will be on display until August 23.

They have used digital print on watercolour paper, C-print in custom frame, C-type print in 72 wooden frames, charcoal on paper and oil on canvas.

Majeed said in this age of globalised cultural exchanges and blurred boundaries, frameworks that defined histories and cultures were challenged.

"I examine my cultural identity burdened by tradition, amidst the contemporary, essentially displacing the individual. Motifs, sites, and references I use are that of the body, spoken and visual language, notions of an institution and the public," Majeed told The Express Tribune.

He said art training in Pakistan had evoked in him the need to explore his South Asian roots while questioning his "Western" upbringing.

"Working with the found material, be it an image or a literary piece, my image making practice deals with the idea of borrowing iconic and popular visuals from variety of sources. These range from movie stills to images from history and from sports to literary pieces," Jhokio said.




"My work narrates the journey of an image as how information reaches us through the media and how it changes en-route to the receiver."

Lasharie said her work revolved around the ideas of uncertainty and anxiety.

"I have tried to capture the feeling of uncertainty… when one is hanging by a thread and is unsure of whether there is solid ground to land on or will one continue to hang in mid air, in a state of perpetual confusion and restlessness."

Siddiqui said she often combined video, performance and sculptures to make "video-performance-objects".

Interconnected yet separate investigations in her work include the role of the camera, the desire to hold space, time, experience and the gap between viewer and a "performing work".

Siddiqui says she seeks to ultimately hold captive images of performing bodies or the passage of time, of various settings and spaces. In most works, she uses her own body in a manner, these are silent yet manic self-portraits; recorded performances in a loop of time and physical space.

Rizvi said, "I try to break the norms of society and subtly refuse confirmative values." She said a paiti depicted how a bride was considered a package and her own personality was lost in the things that came along with her.

Zaineb Siddiqui, the curator, said portraiture was a wide-ranging genre that could deal with diverse conceptual concerns; ranging from 'the body' to 'death' to 'identity'.

Published in The Express Tribune, August 19th, 2014.
COMMENTS
Comments are moderated and generally will be posted if they are on-topic and not abusive.
For more information, please see our Comments FAQ