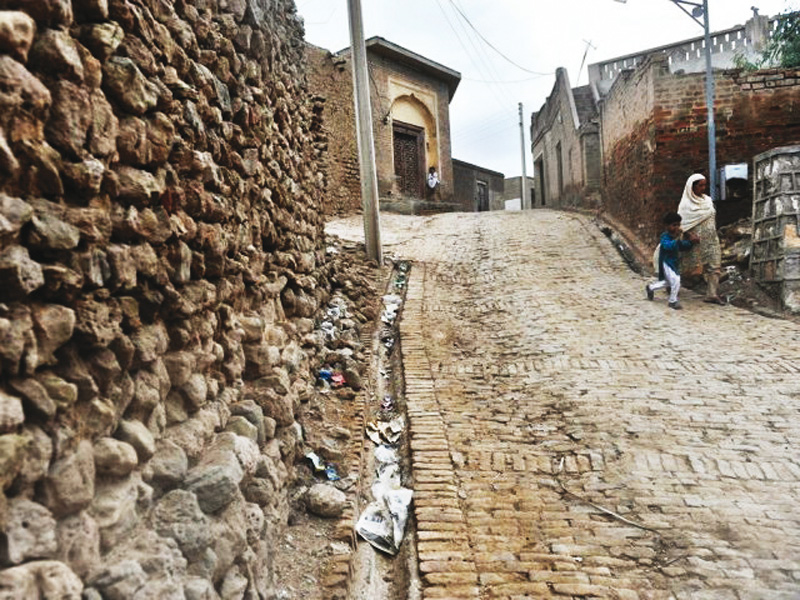 ---
LONDON: Wan Miana is a village in the district of Sargodha in central Punjab. For many reasons, it is not a typical rural locality.

Although primarily an agrarian economy, the village houses a number of interesting non-farming businesses. Furthermore, a number of development projects in the village are very progressive in their nature and methodology.

Akhuwat – a non-profit organisation – offers the poor access to finance by offering interest-free loans to those who would like to start small businesses. The village also houses a tele-medicine centre that uses an online system to connect village patients to medical doctors at Gulab Devi Hospital in Lahore (about 200 kilometres in the south).

Kawish – a nationwide charity – has donated an ambulance that is used for everyone in the catchment area, and is free for those who cannot afford to pay for the service. The village mosque and a primary school run by a charitable organisation partially benefit from solar energy. There is a biogas plant that is aimed at providing the required heat to run a citrus pulp plant.

There are a few ponds around the village, which produce bio-fertilisers for a number of crops, mainly wheat and rice.

Saleem Ranjha – a civil servant who hails from a farming family from the village – served as an agent of change. He is a founding member of the board of directors of Akhuwat and is indeed very well connected and respected in the social sector of the country. His family owns substantial landholding in the area with citrus fruit orchards, dairy farms, an ice factory and a citrus pulp plant.

Model of change

Today, Wan Miana presents an interesting model of rural development, which is spearheaded by an individual who has successfully negotiated with a number of charitable organisations to bring economic prosperity to the village through an integrated model of change.

The Wan Miana Rural Development Project benefits from close cooperation between government bodies and a number of charitable organisations. The end result is an inclusive development model that offers inclusive financial services, remote medical facilities, employs modern technology and promotes progressive farming.

"The model has generated interest internationally and I have been asked to share the Wan Miana Rural Development Project at an international conference to be held in Nepal towards the end of this year," says Saleem Ranjha.

The real outcome of the pilot project is immense increase in entrepreneurial activity in the village, with near 100% employment.

The model is portable and easily replicable in a cost-effective way. It only takes Rs500,000 to initiate the project, which can significantly increase welfare of about 500 households.

The expected increase in income of the targeted families is Rs5,000 per month. Thus, with a cost of Rs1,000 per family, the model is capable of generating Rs5,000 per family per month on a sustainable basis.

Impressed by the success of the model, a number of commercial organisations are considering investing in replication of the model. One such organisation is HD Mudaraba, which is expected to be launched towards the end of August.

Nudge theory

"The Wan Miana Rural Development Project is based on the nudge theory," explains Saleem Ranjha. Social sector organisations – the likes of Akhuwat and Kawish – have given the required impetus to initiate a development process that have now made it attractive for commercial organisations like HD Mudaraba to do socially responsible business with the rural community.

"After necessary approvals from the regulatory bodies, we aim to benefit from this integrated model of development by investing heavily in trading in farm inputs and equipments," says Khuram Shehzad, who serves as Head of Business Development with HD Management (Private) Limited.

The Wan Miana Rural Development Project has some parallels with the Orangi Town Pilot Project – initiated by Akhtar Hameed Khan – in the 1980s and is now considered as one of the successful models of development through social sector organisations.

If successful, Saleem Ranjha believes, the Wan Mian project will emerge as an extremely cost-effective way of initiating rural development in Pakistan and possibly in other countries.

The writer is an economist with a PhD from the University of Cambridge

Published in The Express Tribune, August 18th, 2014.

Like Business on Facebook, follow @TribuneBiz on Twitter to stay informed and join in the conversation.