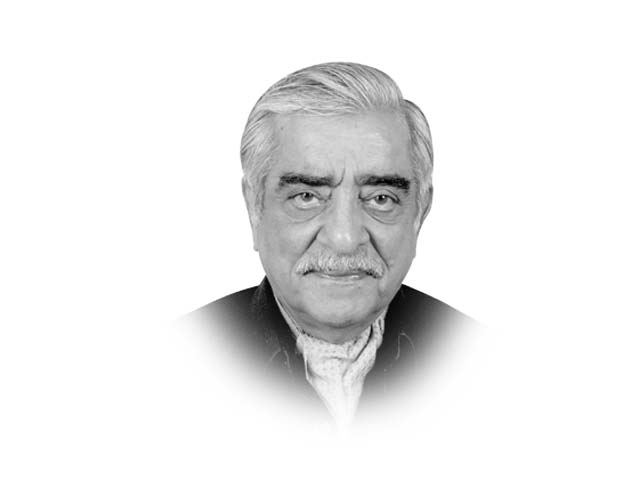 ---
The Iranians, as much as the Americans, have, alongside the Iraqis, breathed a sigh of relief, as rendered bereft of international and regional allies and perhaps, most importantly under pressure from Ayatollah Uzma Sistani, Prime Minister Maliki has agreed to step down and has endorsed the nomination of Haider al-Abadi as the new prime minister-designate of Iraq. This is the first step in an arduous journey that Iraqi politicians and people have to undertake to effect the needed reconciliation, heal the wounds caused by sectarian divide and to unitedly contend with the threat that the Islamic State (IS), arrogantly labelled the new caliphate, with Abu Bakr al-Baghdadi as its head, poses to both Iraq and Syria. All regional countries, particularly Lebanon and Jordan, face the possibility of IS expansion. Saudi Arabia's concern is reflected in the large dollops of assistance — $3 billion in December and a further $1 billion this month to strengthen capacity of the Lebanese armed forces and by its deployment of extra troops along its borders with Iraq and Syria.

The problems in Iraq are many. Bringing the Sunnis back into the fold and winning back their trust is not going to be easy nor will it be easy to curb Kurdish ambitions for greater autonomy and for recognition of their takeover of Kirkuk. In the past, the Iraqis have shown that international, regional and domestic pressures notwithstanding, even relatively simple power-sharing arrangements consume an inordinate length of time, with much backroom manoeuvring. It would be naive to expect that the Sunnis of Mosul and Fallujah will engage in a second 'Sunni Awakening' until these questions have been settled and pledges made that they will be provided financial incentives. Even then, given the bitterness engendered by sectarian strife and the measure of influence that former Baathist leaders have acquired in Sunni majority areas, this awakening will be weaker than the one that with massive American assistance, helped oust the Zarqawi-led al Qaeda in Mesopotamia.

Meanwhile, the IS, notwithstanding American air attacks to prevent its advance towards Erbil, the capital of the Kurdish regional government, will continue to acquire control over further swathes of Syrian and Iraqi territories. The American intelligence community, embarrassed by its failure to predict the IS's rise, is now briefing journalists on the potential terrorist threat IS strategists and the thousands of European and American passport holders, who have joined it, can pose to America and Europe. Perhaps exaggerated, these briefings assert that the IS has pushed to establish cells inside Europe. One official drew attention to an internet statement some months ago: "America, we have not turned our gaze away from you." They also said that some of the European and American recruits have been ordered to go home and start cells.

It has been reported that within Syria, the IS has been able to win over the loyalties of numerous rebels, who were previously fighting under the Jubbah Nusra flag or even under the flag of groups associated with the Free Syrian Army. Perhaps, more important is the fact it has begun within and perhaps outside the region, a number of extremists hitherto linked to al Qaeda. While al Qaeda in the Arabian peninsula is said to continue to be loyal to Zawahiri, there are reports that Yemen-based bomb-making experts have moved to IS-held territory in Syria.

In Pakistan, we remain preoccupied with the drama unfolding on the few un-barricaded roads of Islamabad, the various dimensions of which has made us the laughing stock of the world. But it is imperative that we pay attention to the rise of the IS and the sophisticated media campaign it has launched to attract recruits that may give fresh impetus to the terrorist activities of like-minded groups. There can be no doubt that for groups like the Lashkar-e-Jhangvi, the IS and its grisly treatment of minorities and Shias, will be both, a source of inspiration and financing.

Other Muslim countries are taking this problem seriously. Indonesian authorities, noting the thousands of expressions of support on social media, have stared working with religious leaders to counter IS propaganda and have instituted measures to screen all Indonesians travelling to and from conflict zones. Whatever may have been the past role of Saudi authorities and whatever may continue to be the role of private individuals, the Saudis have passed laws to imprison all citizens participating in insurgencies abroad and have given another $100 million to the UN Counter-Terrorism Centre, which they helped to set up in 2011. Measures have apparently been taken to curb private donations to these extremist organisations. Kuwait, too, is cracking down on meetings at which funds are collected for these organisations and some religious leaders supporting such donations have been detained.

In the current circumstances, the extension of Operation Zarb-e-Azb from North Waziristan to the rest of the country to eliminate terrorism and extremism cannot be postponed except at grave cost to Pakistan's rebuilding in accordance with the Quaid's vision of which much was made in the rather peculiar celebrations on Independence Day. We must realise that so long as the situation in the Middle East remains fraught and so long as poverty and frustration remain rife, the appeal of the extremist agenda cannot be ignored. We cannot wait for these problems to be fixed, particularly when extremists enjoy such successes as the IS has had.

Given the situation's urgency, we can no longer afford to be a weak state that cannot enforce its writ, even against relatively unpopular extremist organisations. The barbaric activities of banned sectarian organisations are essentially a law and order problem. Our police and paramilitary forces can and should be deployed to close down centres of terrorist activities. Rather than advising Shia pilgrims to avoid travelling by road to Iran, we should shut down the seminaries along the route from which the attackers emerge. Similar action needs to be taken against the hubs in southern Punjab.

Our elected leaders, if they read the writing on the wall correctly, should see that the so-called political benefits of pandering to such organisations are far outweighed by the cost they impose on the social, security and ultimately, the political fabric of our beleaguered country.

Published in The Express Tribune, August 18th, 2014.

Like Opinion & Editorial on Facebook, follow @ETOpEd on Twitter to receive all updates on all our daily pieces.
COMMENTS (8)
Comments are moderated and generally will be posted if they are on-topic and not abusive.
For more information, please see our Comments FAQ