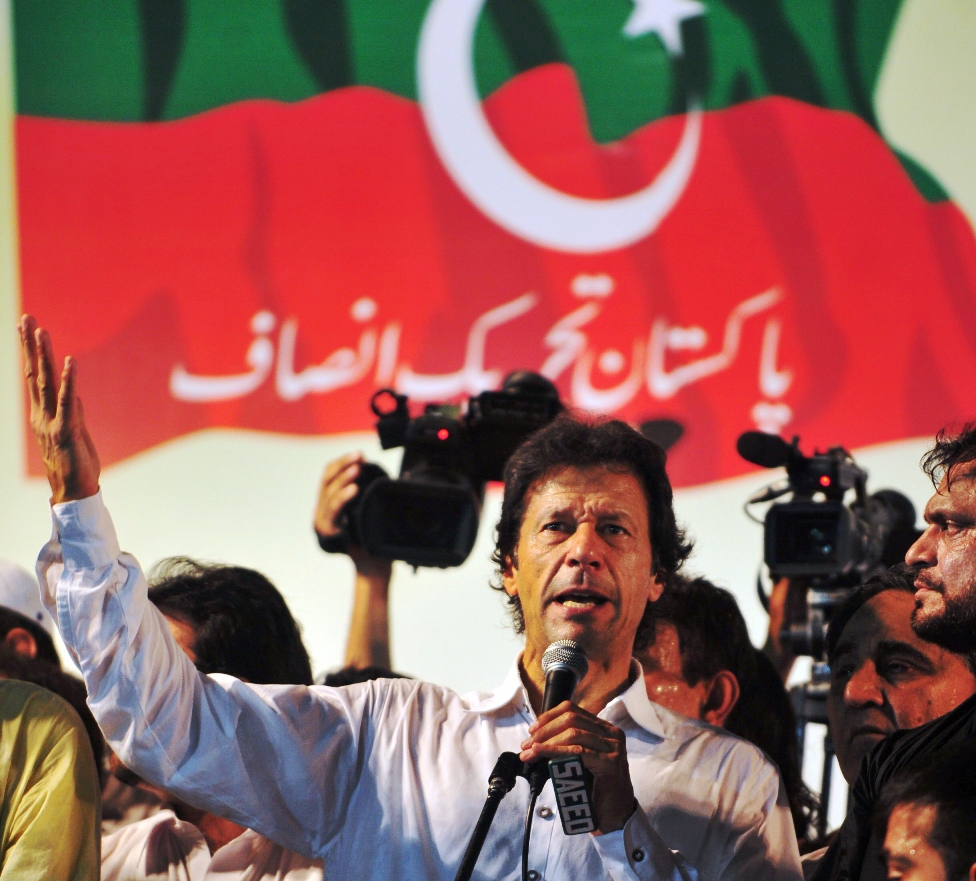 ---
ISLAMABAD:



Pakistan Tehreek-e-Insaf (PTI) chairman Imran Khan, while addressing the Azadi sit-in, strongly criticised Jang/Geo owner for indulging in 'propaganda'.




"Mir Shakilur Rehman, shame on you. You have started a propaganda campaign against us on your channel, you say you can buy Imran Khan, tell my price, say how much money you will put on me. You deal in integrity of people," he said in a fiery tone.

Imran pointed towards a saying of Hazrat Ali (RA) that if a businessman becomes leader of a country he will do nothing for the people and instead make money for himself.

Trashing the brainwashing of public through the media, Imran said, "Try what you may, Shakilur Rehman, you cannot deceive the Pakistani nation anymore. You can give money to Nawaz Sharif, not us."

"We have no god but Allah, we fear none and bow before nobody nor will we let new Pakistan bow before anyone," the captain boomed. He flouted Mir Shakil's claims that Imran Khan has made a deal. "Tell us, can he (Imran Khan) make a deal?" he said.

"Mir Shakilur Rehman, you know what happens when the umpire lifts the finger," Imran said.

Published in The Express Tribune, August 17th, 2014.
COMMENTS (1)
Comments are moderated and generally will be posted if they are on-topic and not abusive.
For more information, please see our Comments FAQ