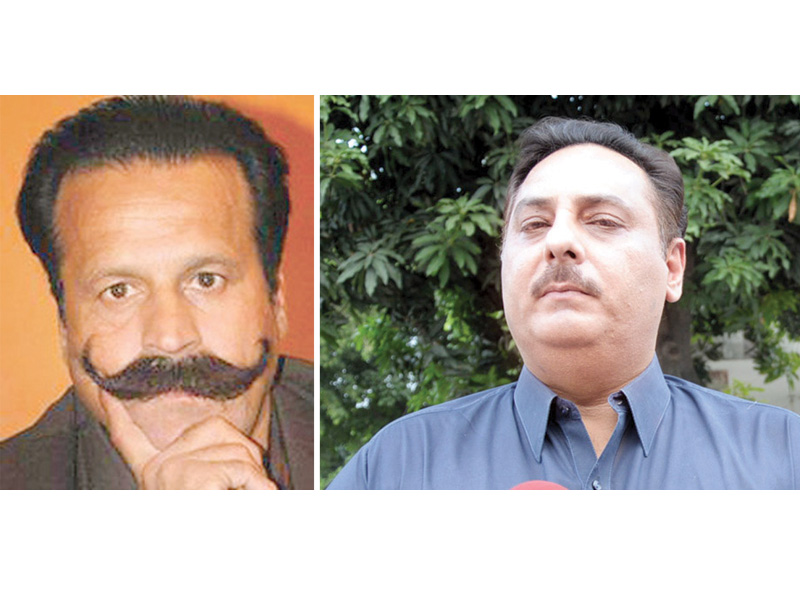 ---
LAHORE/GUJRANWALA:



While the exploits of Gullu Butt – who was found breaking cars in Model Town on June 17 – are still fresh in memories, another boisterous zealot, Pumi Butt, has made a dramatic entry.




Following the example of Gullu, Pumi Butt on Friday led a group of youngsters who pelted Pakistan Tehreek-e-Insaf (PTI) convoy with stones and bricks, and broke the glasses of many vehicles including the container in which the PTI chief Imran Khan was travelling. As a result of the attack, a number of PTI workers received injuries.

It is reported Pumi is the brother of a Pakistan Muslim League-Nawaz MPA Khalid Butt from Gujranwala. Just like Gullu Butt, the law enforcers are found quite helpless in the case of Pumi Butt.

According to sources, no SHO in Gujranwala's Peoples Colony, Sabzi Mandi and Saddar police stations write an FIR without the permission of Pumi Butt. That is why, he was sent to lockup in front of the media but he spent his night at the residence of a DSP, while his other colleagues also received VIP treatment.

Interestingly, the commissioner issued orders to register an FIR against him, when the prime minister and Punjab chief minister took notice of media reports; however, the case is registered under clause 147, 149 and 506, which are bailable.

Both Gullu and Pumi seem pretty powerful and influential. Whether they break cars or break 'heads' or hurl stones on convoys or manhandle people  – they have no fear of law. After all, in this politics of violence, such workers come in handy.

Published in The Express Tribune, August 16th,2014.