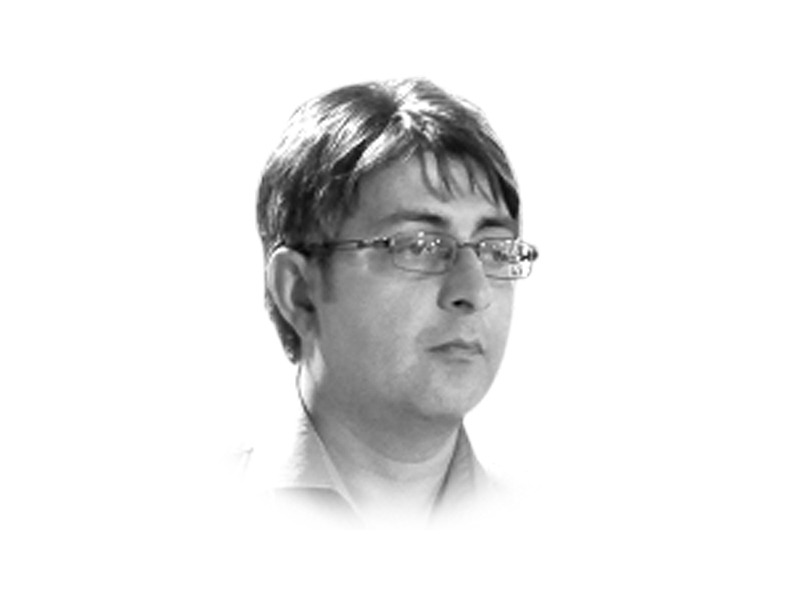 ---
Robin Williams' untimely departure convinces me that I was right all along. The world really is going to the dogs. Comic geniuses of our time are leaving us in haste as the world loses its marbles every single day. Americans are angry. So are Iraqis, Afghans, Israelis, Palestinians, Indians and us Pakistanis. Democracies are failing in anger management but so are dictatorship and their battered former shadows. What is wrong?

Perhaps, it has something to do with the global economic suffering that we have endured for past few days? Don't they say a hungry man is an angry man? Sure but then it doesn't explain why the affluent few among us who have never missed a single meal are not that happy either. Another explanation could be the collective perception of doom. Population is multiplying. Predictions of a Malthusian crash should be on everyone's mind. And we haven't actually been successful in colonising space, finding a hospitable planet or terraforming a godforsaken planet to build our second home there. Nor do we have the means to achieve such an exploration or transformation. But trouble with theory is that in order to get angry one has to be well informed. It doesn't explain why the unlettered chowkidar in our locality is also angry.

Perhaps, it has anything to do with our loneliness? I have always believed that the illusion of living in a society, friends and family, cannot undermine the fact that we are born along, die alone and throughout our lives true burden of worries is always on an individual. Life is a lonely place no matter how much you pretend otherwise. With the recent breakthroughs in technology we are getting even lonelier and hence angrier. How often do you meet and greet distant relatives and friends now? Not that often because cyber interactions has reduced chances of your going out and meeting someone accidentally. This is an interesting theory and my favourite one so far but sadly it doesn't cover the fact that people living in the distant parts of my country, who have no exposure to modern technology either, are angrier today by far.

If it was an alternative reality loosely based on a novel's plot then I would have said that perhaps Dementors in a large quantity have broken out of Azkaban and are now secretly sucking our happiness out of us. While it may sure feel similar to what's going on, we sadly know we don't live in a magical alternative reality.

Mercifully, there is another way to look at the matter. Nation-states around the world and individuals are in conflict. If you remember the days right before 9/11 publications and intellectuals everywhere were predicting the decline of the nation-states. Technology, particularly the internet had made the world a smaller place. Our interactions with the citizens of enemy nations seemed much easier and the states around had still not perfected the means to eavesdrop. Everyone left right and centre was telling us that the word nation-states will soon cease to exist. But along came the September 11 tragedy and gave the states an opportunity to reassert themselves.

Since then, every state we know has asserted its authority without any ambiguity. Our privacy went out of window, so did our ability to think objectively or clearly. Where a state could not spy on its citizens it perfected the ability to indoctrinate them. Hence in the past one decade like it or not our bonds with our states that connect our emotions with their narratives has grown stronger than you can imagine.

But here is the moment of truth for us all. Despite all that success, the decline of nation-states was inevitable and is back. Hence states and their establishments are getting angrier and so are we because of our bonds or Sahilus. Now the trouble is that if the decline is not reversible the states of the world and the deep states will never know how to respond properly to it. They will keep inventing new monsters. What in your view explains the rise of Tea Party, ISIS and umpteen other groups of the sort? In other words, we better embrace ourselves to a bigger crash.

Published in The Express Tribune, August 16th, 2014.

Like Opinion & Editorial on Facebook, follow @ETOpEd on Twitter to receive all updates on all our daily pieces.