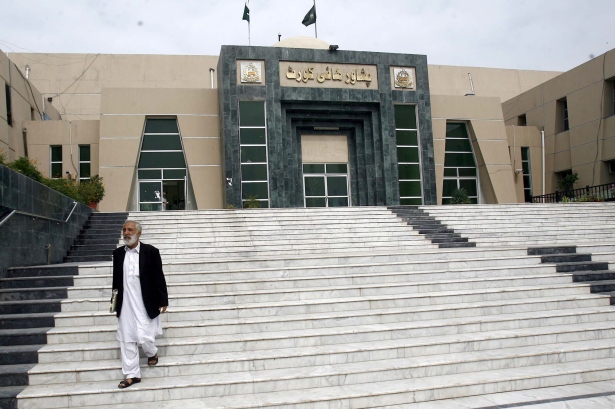 ---
PESHAWAR: The managing director of the Tourism Corporation Khyber-Pakhtunkhwa has asked the Peshawar High Court to declare Pakistan Tourism Development Corporation's (PTDC) adverts seeking to lease out properties in the province illegal and unlawful.

The petition was filed through Advocate Farmanullah Khattak. PTDC managing director and project engineer, secretary of the Ministry of Inter-Provincial Coordination (IPC) and secretary cabinet division have been made respondents.

After the 18th Amendment, under Article 270-AA of the Constitution, several ministries were devolved and transferred to the provinces from July 1, 2011. The petition goes on to read that these devolved ministries included tourism.

According to the petition, the K-P tourism department agreed in the 76th PTDC board meeting on April 4, 2013—and in subsequent meetings—to accept all assets and liabilities of PTDC properties. This, the petition adds, also included the employees' liabilities.

The transfer process has not been actualised to date, despite the 18th Amendment and clear decisions taken by the IPC division of the PTDC, states the petition. It accuses respondents of using delaying tactics in the handover of properties located in K-P.

On July 18, the PTDC issued ads in two newspapers, inviting bids to lease out properties. These included three motels located in Kalam, Miandam and Naran which were leased out by the K-P government to PTDC for a period of 30 years. The lease will expire in 2017 after which the properties will be reverted to the provincial government.

The petition states that a notification issued on August 7, bringing the PTDC under the administrative control of the cabinet division is contrary to subsections 8 and 9 of Article 270-AA of the Constitution. "Hence, the petition is filed for implementation of constitutional provision."

The petition asked the PHC to provide relief in the interim by restraining respondents from leasing out properties in K-P till the final decision of the writ petition.

The PTDC is a statutory corporation created and registered under the Companies Ordinance 1984. Its objectives include the projection of Pakistan as a tourist-friendly destination.

Published in The Express Tribune, August 16th,2014.