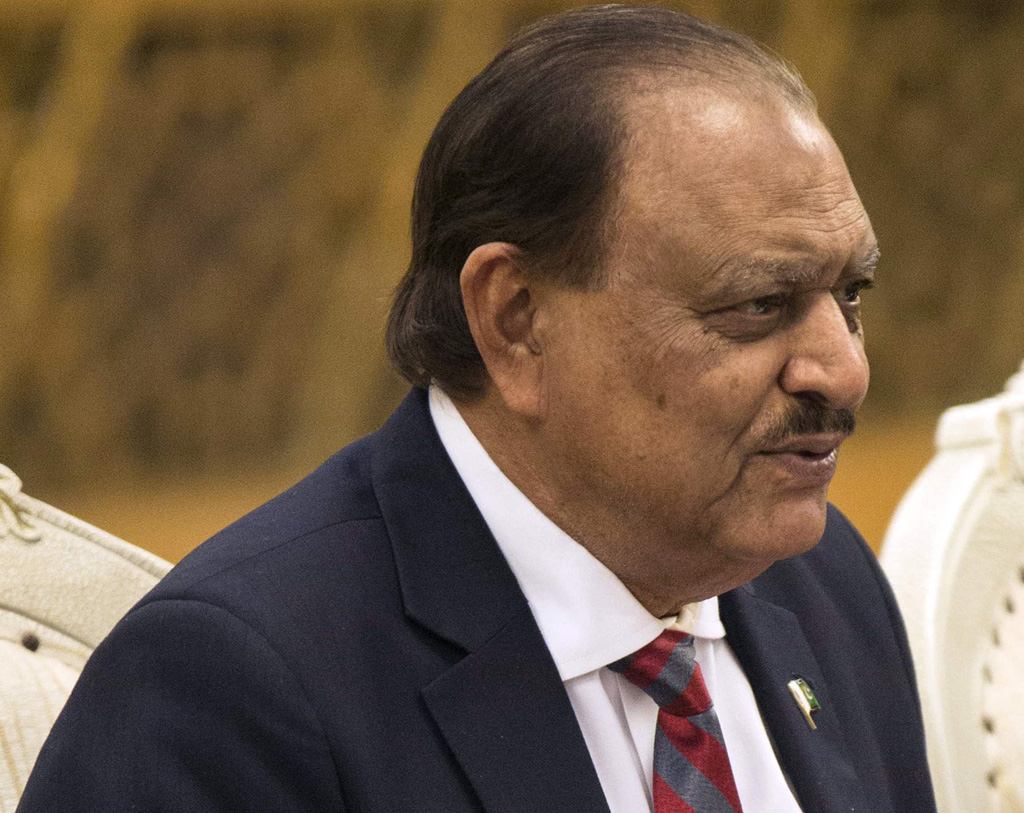 ---
ISLAMABAD:



President Mamnoon Hussain and Prime Minister Nawaz Sharif hoisted the national flag together at an impressive ceremony held at the Presidency on Thursday to mark the country's 68th Independence Day.




The ceremony, which began 9am sharp, had to be moved indoors due to rain. A moment of silence was observed to pay respects to those who laid down their lives in the defence of the nation, particularly those martyred during Operation Zarb-e-Azb.




The National Assembly speaker, members of the federal cabinet, representatives of all parties, the three services' chiefs, diplomats and senior government officials attended the event, along with specially invited guests.

In his speech after the flag hoisting, President Mamnoon said Pakistan can only progress if it stays away from unnecessary political adventures and focuses on political stability, economic development and socio-economic prosperity.

"The key to progress lies in hard work, commitment and dedication … [and remaining] focused on political stability, economic development and socio-economic prosperity," he said. "If we resolve that we will protect this country from unnecessary political adventures, I assure you that Pakistan would progress tremendously."

"Only those nations prosper who ensure rule of law and eradicate corruption and malpractices from their societies," he added.

President Mamnoon lauded the "brave officers and jawans of the armed forces who are offering huge sacrifices to rid our homeland from the scourge of terrorism."

"The whole nation is indebted to them and salutes their courage and valour," he said, noting that terrorism had inflicted heavy losses upon the country over the past decade.

"The economic toll that the country has suffered is another component of the huge losses that we have suffered," the president said. He added that the government was diligently working to fight terrorism in all its forms and Operation Zarb-e-Azb was a reflection of its resolve to combat the menace.

"The situation demands that the whole nation stands firmly behind the armed forces… at this critical moment, any attempt to create chaos, violence and disorder needs serious consideration," he said. "I would advise the nation, especially the political leaders, to remain extremely cautious and exercise prudence."

Published in The Express Tribune, August 15th,2014.