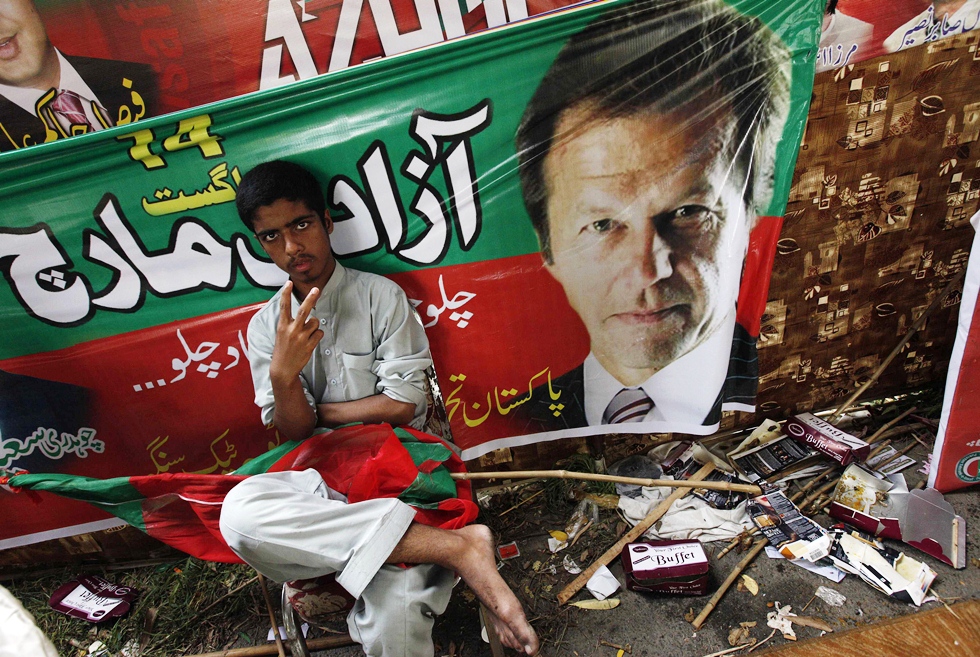 ---
LAHORE: A large number of students of the Punjab University and the University of Engineering and Technology (UET) participated in the Azadi March on Thursday. These students, several of whom were members of the Insaf Students Federation, kept up the level of enthusiasm at the demonstration.

A member of the Insaf Students' Federation said that they were responsible for Imran Khan's security. He said they had escorted Khan from his residence to the container and later stayed close to his container.

While the number of women and families at Thursday's demonstration appeared less than had been at previous PTI processions, the youth and students appeared most enthusiastic.

Adeel Shafi, a member of the Insaf Youth Wing, said that they had been tasked with playing various patriotic and party songs. "This is to keep the crowds charged," he said. Participants of the rally waved PTI flags and held up party posters. They also danced to the tunes of party songs.  PTI Punjab president Ejaz Chaudhry told the participants to recite a prayer during the procession. "Keep reciting this prayer and you will prevail over your enemies," he said.

Shahid Imtiaz, a Punjab University student said, "I am attending the Azadi March because I am a diehard Imran Khan supporter. I will not be able to go up till Islamabad, but I will march with the rally for considerable distance. This is what most of the students, who cannot go all the way to Islamabad, will do."

"Hundreds of students from the university are participating in the rally," he said.

Singer Salman Ahmad accompanied Imran Khan and other PTI leaders on the container. He sang songs and kept the participants charged.

Published in The Express Tribune, August 15th,2014.