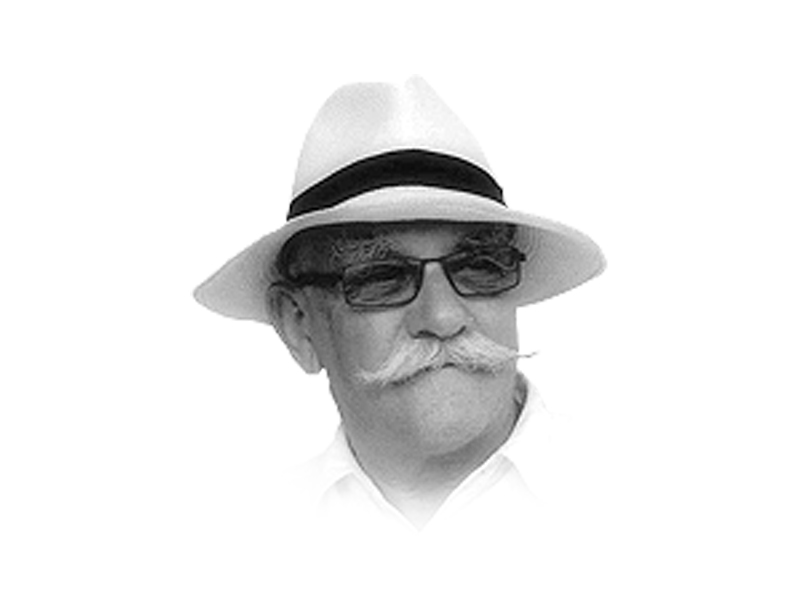 ---
As Pakistan celebrated Independence Day with a major conflict in train in the Tribal Areas and the Line of Control going through a 'hot' phase, conflicts of all sorts are to the forefront. Thousands of Yazidis are trapped on a barren mountain top in Iraq and a rescue effort is underway. They may all be airlifted out as a last-chance solution, members of a tiny religion that never hurt anybody hounded from their homes by the organisation we are now calling the Islamic State (formerly ISIS).

In Syria, there is close to being a bloody stalemate. The various opposition forces do not have the individual or collective strength to bring down the Asad regime, and the old dictator is still sufficiently in power to hold them at bay.

Just across the metaphorical road geographically the Israelis and the Palestinians are intent on grinding each other into mincemeat and in Ukraine there brews who knows what as Russia reasserts itself in a post-Soviet world.

Latent conflicts reveal themselves as disputes over who controls vast swathes of ocean beneath which lie valuable mineral resources, and again with an eye to minerals Antarctica is going to find its non-militarised status at risk.

Europe is, more or less, free of conflict as are North and South America, but Africa is still fighting the post-colonial wars that have done so much to impede growth and development in many African states for the past forty years.

War is with us in abundance. And 2014 is the hundred-year anniversary of the start of World War 1, which at its close in 1918 had claimed a total of 37 million casualties, 16 million of them dead. Six million simply vanished without trace in the conflict that was dubbed 'The War to End all Wars' — and clearly did not.

This year is also the 70th anniversary of D-Day, when the allies landed in France and started to roll back the Third Reich of Adolph Hitler. As the allies advanced from the west so Russia advanced from the east and in doing so laid the foundations for what quickly became the Cold War, a form of conflict that itself gave birth to that uniquely mad acronym — MAD or Mutually Assured Destruction.

Pakistan is a state conceived and born in conflict, and there are still those alive this Independence Day that remember the bloody partition, my own father-in-law among them. Now approaching his own century, his memory of that time is still clear, or so he would like us all to think. We are several years into taking from him, in Seraiki, an oral history. Telling the tales of old where fact and fiction are indistinguishable, but with a few fixed historical points to hold it all together. Just.

Conflict has attended every stage of our national development and our own very cold war freezes on in the Kargil fight, and this Independence Day itself has been usurped by political turmoil that has the capacity to turn very ugly indeed. There may be dead and wounded by the morning of the 15th August, recriminations, fingers pointed and blame allocated.

World War 1 was triggered by the shooting dead of Archduke Franz Ferdinand (and his wife Sophie, it is often forgotten) by Gavrilo Princip. He was below the age at which the Hapsburg Empire permitted the death penalty, and died in prison a few months before the end of The War To End All wars in 1918.

No leader of Pakistan is ever likely to make a public journey in an open carriage as did Archduke Franz Ferdinand, in large part because there are any number of wild and disaffected Gavrilo Princips with a ready supply of pistols to hand. The lesson of the end of Benazir Bhutto is one that is unlikely to fade any time soon.

The place where parades used to be held in Islamabad has long been grassed over, and there will be no marching there, no bands, no waving national flags. No celebration.

Eternal conflict has finally overrun the day which the majority of Pakistan's people could celebrate together, in unity, free of the petty squabbles of politics. Happy Independence Day, Dear Reader.

Published in The Express Tribune, August 15th, 2014.

Like Opinion & Editorial on Facebook, follow @ETOpEd on Twitter to receive all updates on all our daily pieces.