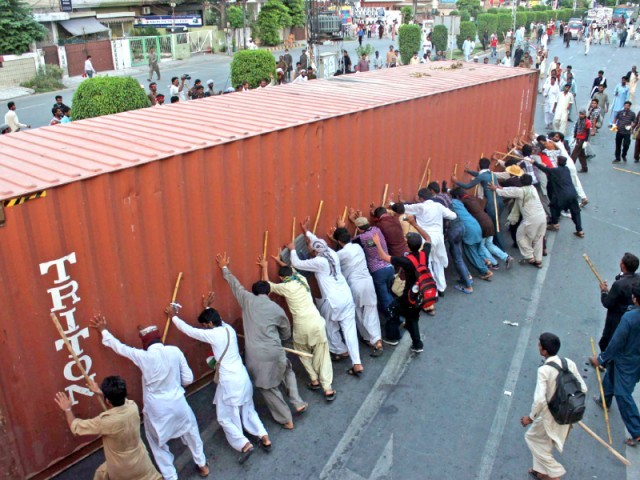 ---
LAHORE: A rally of thousands of PAT activists breached through Model Town D block by swiftly moving away the containers as police retreated from the scene altogether.

Rally presently is headed towards Zahoor Elahi Road where they will be joined by workers of PML-Q led by Chaudhry brothers. The rally has reached main Ferozpur Road and will proceed towards Main Boulevard Gulberg, from where they will go to Zahoor Elahi Road.

The rally is led by a group of more than thousand baton-wielded activists who also have catapults which are on two containers, a crane and more than ten buses. This group is also wearing protective gear while females and main leadership of PAT are behind the group.

All senior police officials immediately after the march commenced retreated towards Model Town Police station. DCO Lahore and DIG Lahore are also present at the police station, monitoring the situation.