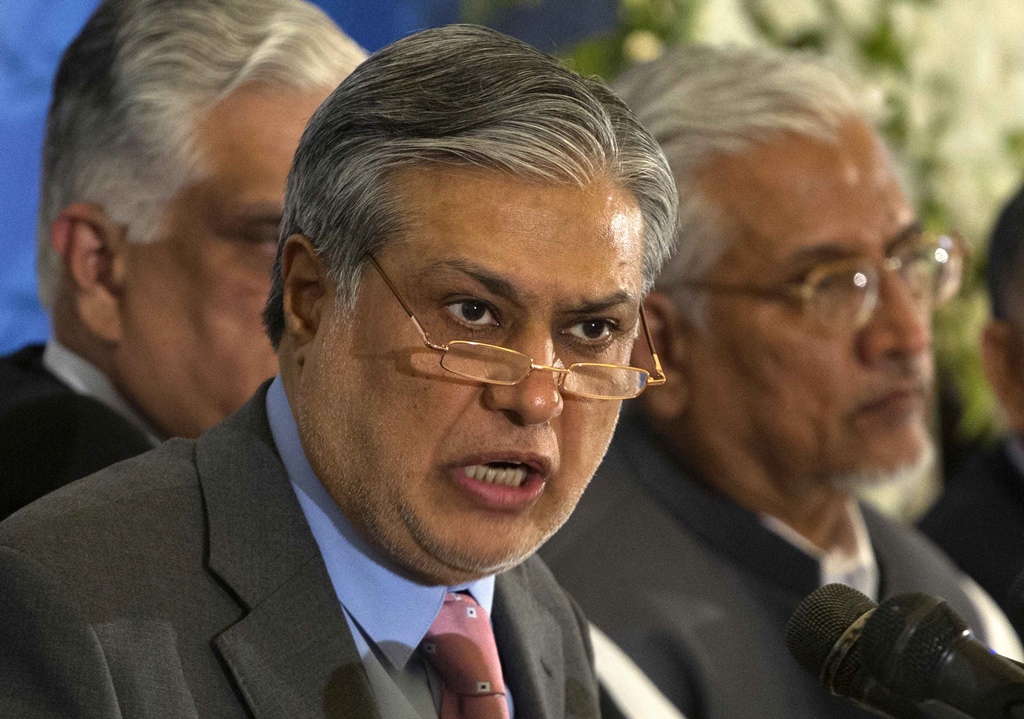 ---
ISLAMABAD:



A day after the Pakistan Tehreek-e-Insaf (PTI) demanded a technocratic setup in lieu of Prime Minister Nawaz Sharif's government, the government said on Wednesday that the demand is 'unconstitutional' and a judicial commission to probe allegations of rigging is the maximum concession on offer.




Finance Minister Ishaq Dar alleged that Imran's advisers are misleading him and said the prime minister cannot offer more than a three-member judicial commission. "Imran Khan himself asked for a judicial commission to be set up on July 3," he remarked.

In a war of words that intensified on Wednesday, Dar questioned the PTI chairman's leadership credentials and also responded to PTI's allegations against Maryam Nawaz Sharif. The party had earlier said that the government had handed over Rs107 billion in funds to the PM's daughter.

"Of the 12,647 loans sanctioned so far in the PM's Youth Loan programme, not a single loan has been authorised by Maryam. Imran Khan should not drag sisters or daughters into politics, he must draw a line and he is going too far."

In response to the PTI's statements on the economy and allegations of rigging, Dar reiterated that the government can give the PTI conditional permission for the Azadi March, with the assurance that no harm would come to properties or lives.

He said that due to the current instability, the Karachi Stock Exchange had lost 1,300 points, causing a loss of Rs300 billion.

Dar said rigging allegations are 'unfortunate', adding that the PML-N feared it lost some seats in Sindh and Balochistan due to rigging.

Mohammad Zubair, chairman Privatisation Commission and a member of PML-N's election cells, said all pre- and post-election surveys declared PML-N victorious. He said elections were also fought on 563 provincial assembly seats and PTI filed only three complaints. He said Imran Khan admitted that his polling agents were not trained to handle the elections and PTI should seek an explanation from Khan instead of blaming the PML-N.

Zubair said the PTI's report on elections, written by former federal secretary Tasnim Noorani, stated that internal party elections, Imran's attitude and the distribution of tickets were reasons for the party's defeat and there was no mention of rigging in the report.

Published in The Express Tribune, August 14th, 2014.