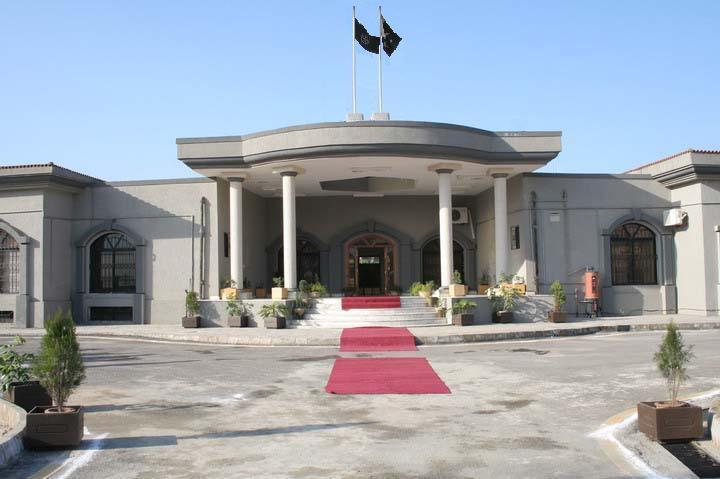 ---
ISLAMABAD:



The Islamabad High Court (IHC) on Wednesday issued notices to Islamabad IG, chief commissioner and secretaries of the ministries of petroleum, law and interior to file their response to a petition filed by Pakistan Tehreek-e-Insaf (PTI) leader Asad Umar.




Umar had challenged the arrest of party workers, blockade of roads by erecting containers and creation of artificial shortage of fuel in the capital.

The petitioner, through his counsel Farrukh Dal, has prayed to the court to issue directions to the government to remove containers, ensure availability of fuel and cease harassment of PTI workers.

The petitioner nominated the federation of Pakistan through secretaries Ministry of Interior, Ministry of Petroleum, Ministry of Law, Justice and Parliamentary Affairs, Inspector General of Police Aftab Cheema and the capital's chief commissioner.

Umar informed the court that he is an elected MNA of PTI from NA-48, Islamabad and also serves as the chairman of the National Assembly Standing Committees on Industries and Production.

"PTI Chairman Imran Khan called on the masses and political workers to protest rigging in the May 2013 general elections and repeatedly assured the government there would be no vandalising of property as PTI has a history of non-violence since its inception 18 years ago," the petitioner claimed.

"The respondents have placed barriers and containers at all exit and entry points of Islamabad to check and detain PTI activists. These road blockades are causing great inconvenience to general public," he contended.

The respondents have planned to arrest the top leadership of the party, including Imran Khan, before August 14 and are making all-out efforts to fail the Azadi March, claimed Umar.

Hundreds of PTI activists in the twin cities have been rounded up by the police in the twin cities since yesterday. Umar, in his petition, alleges the respondents are trying to sabotage the protest by closing filling stations and creating a fuel shortage.

"The respondents have no right to curtail the constitutional rights of the political party and its workers and citizens of Pakistan," he contended.

He prayed to issue directions to release arrested PTI office bearers and ensure supply of fuel to filling stations.

Meanwhile, the court also sought a reply from the Interior Ministry on a petition filed by Jinnah Avenue Traders Association (JATA) within two weeks.

JATA complained that Jinnah Avenue is the hub of Islamabad's business and a protest there will badly affect the business community and consequently the fundamental rights of businessmen.

The petitioner prayed the court to direct the government to allocate some other place for the protesters so normal life of the city may not be disturbed.

Published in The Express Tribune, August 14th, 2014.
COMMENTS
Comments are moderated and generally will be posted if they are on-topic and not abusive.
For more information, please see our Comments FAQ