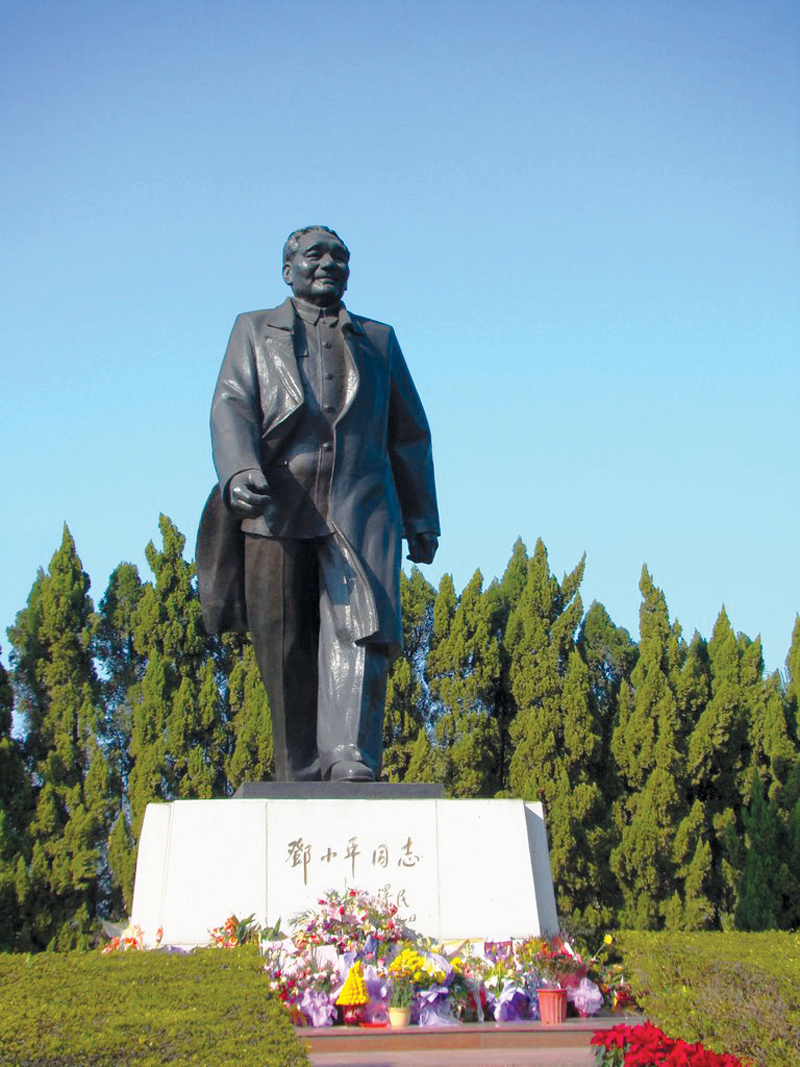 ---


As China rises to become a key player in international relations, its iron-fisted control over state media seems to be dwindling. With the Communist Party of China (CPC) struggling to exercise control over content in the wake of increasing Chinese demand for information, its media policy has been described as "schizophrenic," reported the Council on Foreign Relations. 




In a recent and, might we add, rare portrayal of political openness in China, the state television is airing a serial on late reformist politician Deng Xiaoping. The state media have trumpeted an unusual depiction of the paramount leader, indicating that the CPC is loosening its reins on officials' sensitive legacies, Reuters reported.




The 48-part drama series chronicles a period between 1976 and 1984, when Xiaoping began pushing China towards market reforms, which ignited its transition into the world's second-largest economy. "In recent years, China's restricted areas of speech have obviously decreased. This series marks significant progress," stated the Global Times, a tabloid owned by party mouthpiece, the People's Daily.

But the show has prompted debate about how producers will approach sensitive internal conflicts that have more or less been airbrushed out of official party accounts. More contentious than the show's central figure is the novel appearance of actors depicting several other controversial politicians, among them the late reformist, CPC chief Hu Yaobang, who Xiaoping ousted.

Yaobang's death in April 1989 sparked student protests centred on Tiananmen Square, a movement that later turned into pro-democracy demonstrations, which were crushed by the military on orders from Xiaoping on June 3 and 4 that year.

"[The show] is perhaps a signal that events in this era are no longer as sensitive," said Zhang Ming, a Political Science professor at Renmin University, Beijing. "If it turns out that they reveal certain things, then it could have desensitising benefits," he added.

In China, all broadcast media and films are pre-screened for approval and anything deemed politically sensitive is banned. China's government and the party have a track record of covering up embarrassing information. Mention of events such as the Tiananmen protests remains taboo and strict censorship limits the public's awareness.

A series about Xiaoping's struggles is expected to be a fresh turn of events for prime-time viewers. Some marvelled that screened episodes of the show deal with the downfall of the Gang of Four, led by Zedong's widow, an event at the end of the disastrous Cultural Revolution, which remains one of China's worst political scandals.

It is evident that the series has propaganda value to the CPC, now led by President Xi Jinping, who has pledged to embark on his own economic reforms to reduce dependence on exports and state investment.

Produced by state broadcaster China Central Television in honour of Xiaoping's 110th birthday in August, the drama opens with a scene in which the leader draws water in the rain to swab his disabled son during the Cultural Revolution when he was purged.

Hao Jian, a film critic and professor at Beijing Film Academy, said he was sceptical about how far the series would go in loosening the narratives around China's ruling elite. "I know many people are reading this as a political symbol, but I don't see it," said Jian, who was among the activists detained by authorities in May for attending a meeting to commemorate the 25-year anniversary of the Tiananmen protests.

Interestingly, given Xiaoping's contribution to strengthening the warp and woof of the Chinese economy, broadcasting the television serial may be a carefully orchestrated move, as China embarks upon becoming a potent global economic giant.

Published in The Express Tribune, August 14th, 2014.

Like Life & Style on Facebook, follow @ETLifeandStyle on Twitter for the latest in fashion, gossip and entertainment.