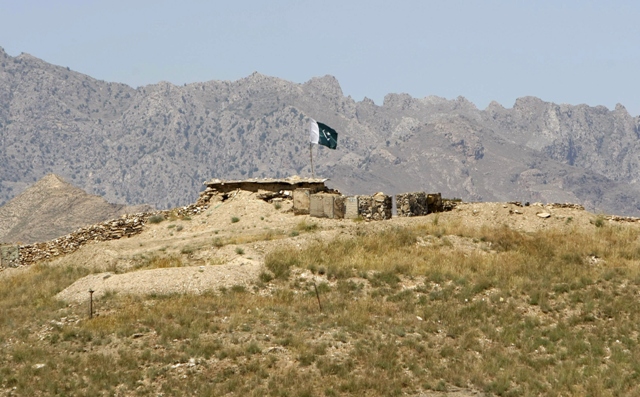 ---
ISLAMABAD: Pakistan on Wednesday rejected Afghan government's allegation that Pakistani forces had launched an attacked in a border district of eastern Kunar province.

Top Afghan security adviser Dr Rangin Dadfar Spanta said that the country's security forces have "repulsed attack by Pakistani forces" in eastern Kunar province this week.

Spanta told the meeting of council of ministers, presided over by President Hamid Karzai on Monday that, "Pakistani forces have increased rockets fire on Afghanistan's border areas," Afghan state news agency Bakhtar reported.

"Pakistani forces attacked Nari district in Kunar last night that faced stiff resistance from the country's security forces and the people. They inflicted losses on the attackers and forced them to retreat," said Spanta.

"The Council of Ministers tasked the country's defence and interior ministries to respond at appropriate time to Pakistani rocket attacks," the official news agency reported.

The foreign ministry spokesperson dismissed the claim.

"Baseless," was a one word response from Tasnim Aslam when she was approached for a reaction.

Kabul's allegations come days after Pakistan summoned the Afghan Charge d' Affaires and a strong protest was lodged over another cross-border attack by terrorists that had killed a Pakistani soldier.

The soldier was killed due to sniper fire from the Afghan side of the border at a Pakistani military post near Ghakhai Pass in Bajaur Agency earlier this month.

Islamabad claims that militants who have fled the on going military operation, have crossed into Afghanistan and regroup fighters and now operate from there.

The TTP Chief, Mullah Fazalulalh, is also believed to be hiding in the Nuristan province.

On Tuesday, Afghan defence ministry said the Afghan National Army is ready to respond to "Pakistani forces."

The Afghan defence ministry's spokesperson, General Zahir Azami, said the ministry is working on the Council of Ministers' decision.

"The Afghan defence and interior ministries will hold a joint meeting on the issue and will take a decision. We are completely ready to defend our soil," Azami told Radio Azadi on Tuesday.

Afghan officials claimed on Tuesday that 38 missiles landed into eastern Kunar province from the Pakistani side of the border over the past two days. No one was hurt.

Kunar Police Chief Abdul Habib Sayedkhili said the missiles landed in Dangam and Shegal district, Tolo TV reported.