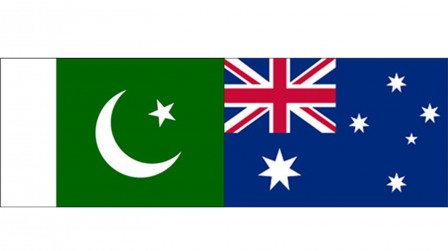 ---


Four young Pakistani women, selected to participate in a special session of the Australian Parliament to mark the International Day of the Girl Child, visited Australian high commissioner's residence on Tuesday.




The delegates would be joining 25 girl ambassadors for the 'Takeover of the Federal Parliament' event in Canberra on October 11 as a call to action to support girls' rights around the world.

The event would provide delegates with an opportunity to take part in a political process, learn from successful women leaders and ensure their voices are captured in the Post-2015 Development Agenda. The girls have been selected out of a total of 20,439 beneficiaries of post-primary education and Reproductive Heath Initiative for Adolescents programmes across Pakistan by Plan Pakistandue to their ability to speak out about the lives of young women in the country.

Australian High Commissioner Peter Heyward said he looks forward to meeting the girls on their return from his home country to hear about their experiences and learn how they are going to share their insights to make a difference in Pakistan.

Published in The Express Tribune, August 13th, 2014.