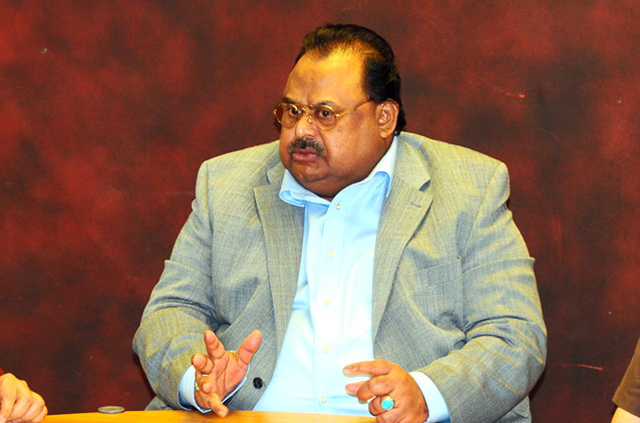 ---
LONDON: With the political temperature rising in Islamabad, Muttahida Quami Movement (MQM) chief Altaf Hussain on Tuesday appealed to Prime Minister Nawaz Sharif, Pakistan Tehreek-e-Insaf (PTI) chief Imran Khan and Pakistan Awami Tehreek (PAT) president Dr Tahirul Qadri to immediately start negotiations to resolve all differences in order to save lives and democracy.

In a statement released on Tuesday evening, Hussain said that negotiations were the only way to avoid confrontation and negotiations could resolve all differences. He appealed to all stakeholders to leave their intransigence and obstinacy for the sake of the country.

The MQM chief said that Tuesday night could be vital with reports that the government was planning to use state power to suppress the opposition through operations.

Hussain warned that if such an operation was launched against both parties, the country would definitely experience political turmoil.

The MQM chief said that it was the fundamental right of people and political parties to march peacefully in favour of their demands and that the government should afford them the room to do so. However, if the government opts to take action against protestors and use power against them, then confrontation would be inevitable and he had no intention to support any confrontation.

Pointing out that while he too was strongly against the existing political system which defends only the feudal elites, Hussain said revolution could only be brought in the country through ballot and not through confrontations or agitations.