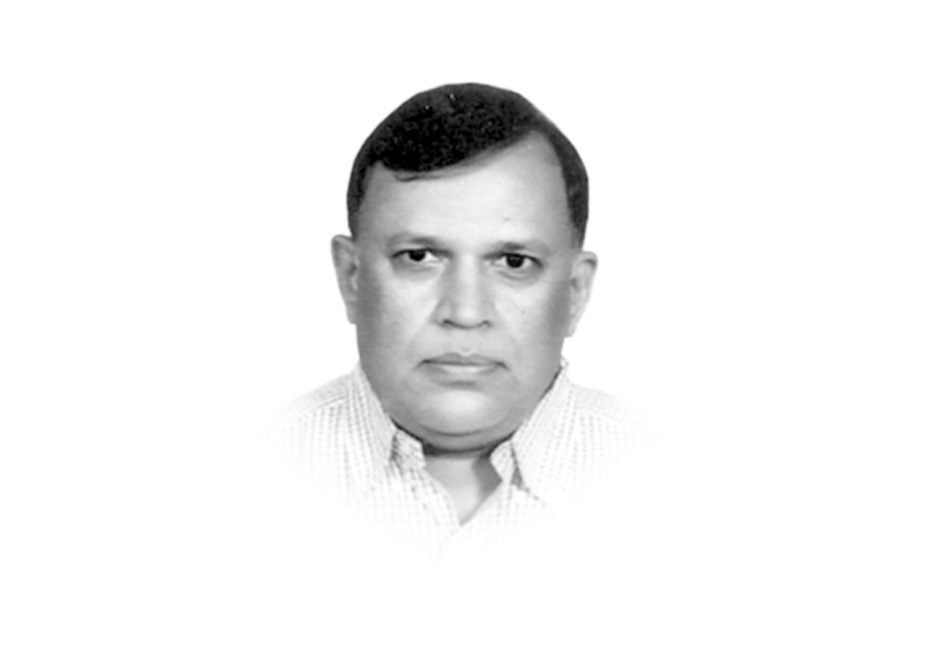 ---
The Quaid's vision of a modern democratic welfare state with a predominantly Muslim majority living in peace and harmony with members of other faith can be gauged from his choice of Jogendra Nath Mandal as Minister for Labour and Law and the appointment of Muhammad Zafarullah Khan as Minister for Foreign and Commonwealth Affairs in December 1947. It is unfortunate that both Allama Iqbal, the former a philosopher-poet, and the Quaid-e-Azam who, as President of the Muslim League, laid down the political platform for establishing a state consisting of geographically contiguous Muslim majority areas.

Can anybody justify why the Constituent Assembly appointed by the Quaid for the specific purpose of drafting and approving the constitution delayed this task after his death? It took more than nine years to finally approve the 1956 Constitution and in the interim period, all citizens of Pakistan were forced to pledge loyalty to Her Majesty the Queen.

In his address to the Constituent Assembly on August 11, the Quaid elaborated that the "first duty of a government is to maintain law and order, so that the life, property and religious beliefs of its subjects are fully protected by the State". While the Quaid had placed on record that Ayub Khan should never be promoted for failure to protect lives of men, women and children migrating from Amritsar, he was promoted after the Quaid's death and then conspired to remove Khawaja Nazimuddin, the Governer General from Bengal, sowing seeds of secession of East Pakistan.

What we witness today is reverse of "unity, faith and discipline" and a culture where corruption is rewarded and considered a privilege instead of a cancer, facilitating growth of terrorism, eroding our reserves through flight of capital. However, much history is distorted, the bitter truth is that most of the feudal landlords from Muslim minority areas wanted a confederation with autonomy, so that they could retain their assets.

When Pakistan was created on August 14, it had only two radio stations at Lahore and Peshawar. It is a fact that when Radio Pakistan Lahore made the announcement of independence on the night of August 14 the song, Pakistan zindabad, azadi paaindabad was followed by patriotic tarana "Zarre tere hein aaj sitaaron se taabnak, aye sarzameen-e-Pak"Jagan Nath Azad, written by , an Urdu poet from Isakhel, Mianwali, at the request of the Quaid-e-Azam's office. The irony is that on the night of August 15, All-India Radio, Delhi, broadcasted Hafeez Jullundhri's tarana "Aye watan, aye India, aye Bharat, aye Hindustan".

Jagan Nath Azad was a great admirer of Allama Iqbal and authored Roodad-e-Iqbal, Allama Iqbal's biography. The national anthem, Pak sarzameen, was composed by Ahmed G Chagla in 1949, while lyrics were written by Hafeez Jullundhri in 1952 and it was first broadcast by Radio Pakistan on August 13, 1954. It is time we realised what forced men like Jogendra Nath Mandal and Jagan Nath Azad to migrate to India after the demise of the Quaid-e-Azam and myopic vision or calculated plan by those who wielded power to delay the finalisation of the Constitution till 1956, while India adopted its constitution on November 26, 1949 which came into effect on January 26, 1950, officially severing all links as a dominion of the British monarchy and annulment of the Government of India Act of 1935.

Published in The Express Tribune, August 13th, 2014.

Like Opinion & Editorial on Facebook, follow @ETOpEd on Twitter to receive all updates on all our daily pieces.

 
COMMENTS (10)
Comments are moderated and generally will be posted if they are on-topic and not abusive.
For more information, please see our Comments FAQ