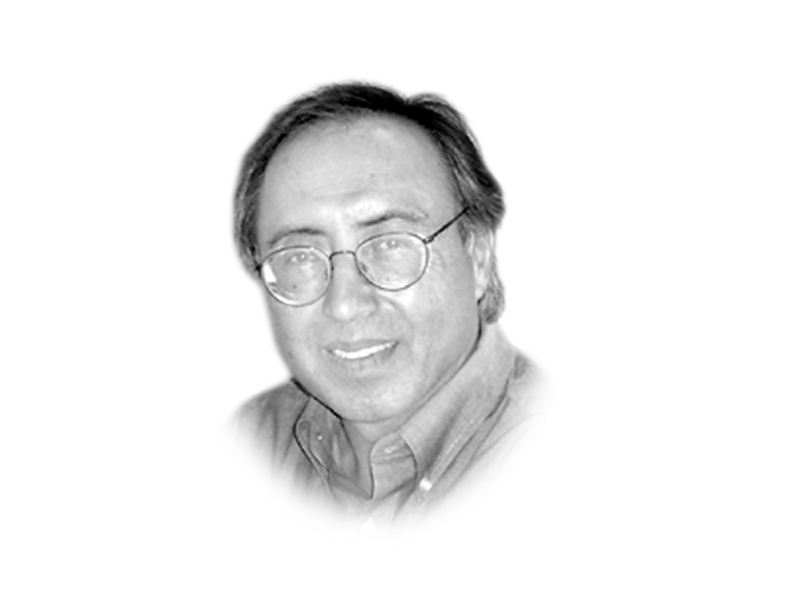 ---
The short answer is, our new and old political players are quickly marching, rather galloping fast on the horses of power politics. The horses are out of the barn, all set to pull the chariots of 'revolution' and 'liberation'. On the government's side, they have all the state power to keep them locked in specified places. How long will the high political drama in progress last? What effects is it likely to have on the political system — democracy and the Constitution? Let us review the evolving political scene and the political direction in light of our history of political battles.

No exaggeration intended, Pakistan is a graveyard of political rhetoric and false messiahs. We must fix our gaze at this graveyard first to know where the unfolding events might lead us. Our history of political movements, 'great' ideas to transform Pakistan into a paradise and 'great leaders' to get everything for the wretched peoples of Pakistan is rich and worth revisiting for any thinking person wishing to reflect on what we are witnessing today. The past is a good teacher to learn from. But political learning, just like any other learning, comes with an open mind, quality of reason and ability to throw prejudice out of the window. I wish we had developed these virtues. Rather, our leaders continue to refuse to engage with our political history and benefit from its lessons.

As the sounds of 'revolution' and 'liberation' begin to vibrate in Islamabad-Rawalpindi, we must ponder over three fundamental lessons. First, political confrontations fuelled by ambition, revenge and uncompromising attitudes have caused democratic breakdowns leading to military intervention. Why did that happen four times? Rising ambitious leaders, self-assured that they have the opportunity to mobilise certain constituencies, burning to take to the streets, have tried to impose unilateral political solutions — inflexible demands — on sitting governments. The governments, claiming electoral legitimacy or just being in power for other reasons (military rulers), have resisted the movements, leading to long periods of political instability, violence and finally, breakdown of whatever political order is left. Besides four direct interventions, we witnessed the military playing a role of an intermediary between political forces to end their political confrontation. On occasions, it gave its own solution, and the parties locked in confrontation had no other option left but to accept it.

Second, every major confrontation turned the clock backwards on Pakistan's political development along democratic and constitutional lines. It took the country and political forces decades to restore the Constitution and its true parliamentary spirit. Society, at large, failed to develop a democratic culture of pluralism and tolerance towards the political creed of other groups. This is one of the root causes of religious narrow-mindedness and intolerance. Political hatred and intolerance inevitably reinforce intolerant religious attitudes. Make no mistake.

Third, political instability and disorder has given rise to a class of political adventurers, criminal syndicates and an illegal political economy. They all have a stake in perpetuating an unstable, weak and manipulated political system. Over time, they have acquired wealth, political clout and influence in the media and society. They regularly shift their power and influence from one party or centre of power to another in order to protect themselves against the law and create a space for themselves in the power structure — to do more of the same.

The 'liberation' and 'revolution' marches now fused together, if successful in design, will create familiar conditions of political impasse, if not complete breakdown of the democratic order. The political gridlock may not produce any winners — all may lose. Political issues are best resolved by political means — negotiations, compromise and reaching the middle ground. It is never too late.

Published in The Express Tribune, August 13th, 2014.

Like Opinion & Editorial on Facebook, follow @ETOpEd on Twitter to receive all updates on all our daily pieces.