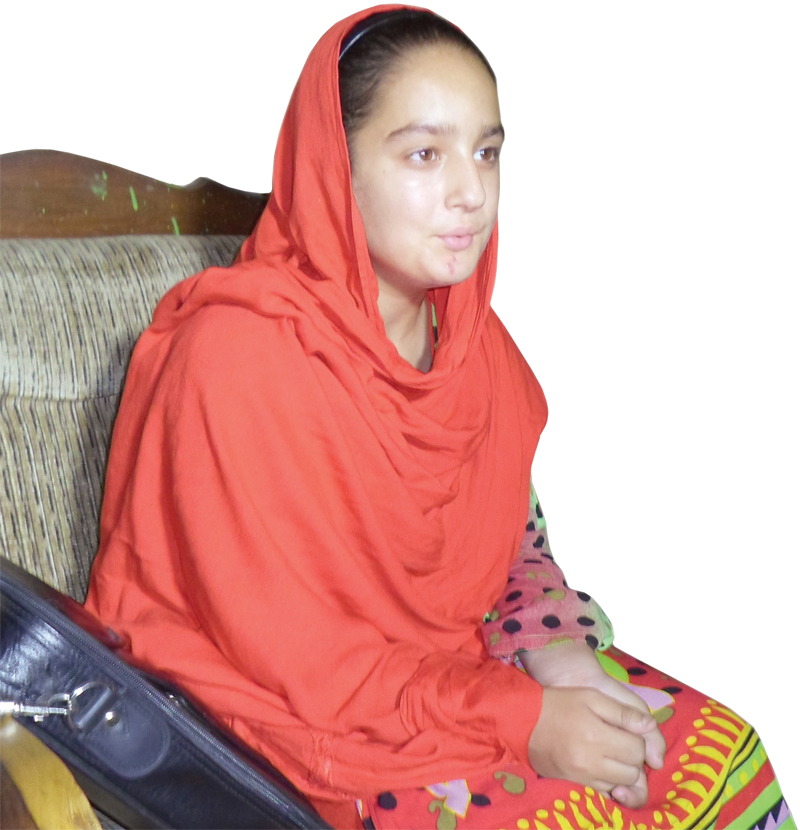 ---
MINGORA: Ghalaza Javed may be gone, but her melodious voice and striking looks can never be forgotten by the thousands of fans she left behind.

Shot dead in Peshawar at the height of her fame, the Pashto singer also left a lasting impression on her 13-year-old niece Muskaan Fayyaz, who is now following in her aunt's footsteps. The first time Muskaan performed was at the age of seven and an audience of hundreds was left stunned by the maturity in her voice.

Talent seems to run in the family and Muskaan thinks she has what it takes to be just as successful as her aunt.




"Singing and learning ghazals is my priority, and I am sure I will be remembered," she says.

"When I witnessed my aunt Ghazala's fame and saw everyone praising her, I wanted to be just like her. I started singing to myself and caught my father's attention," Muskaan tells The Express Tribune. "He then started teaching me music."

Although she is just 13, Muskaan's songs have been broadcast on a number of television channels, including PTV, AVT Khyber and Aruj TV. She says she has offers from other channels as well.

Stars in school

The young star-in-the-making will have a tough balancing act, however, if she wishes to achieve all her goals. Along with her singing career, education is a top priority for Muskaan. Currently in fifth grade, Muskaan says she is determined to attain higher education.

"I love my all teachers," she says excitedly, talking about her school life.

Fayyaz Umar, her father and first music teacher, says he spotted his daughter's talent at a very young age. "When she was only seven, Muskaan inspired me to give her the necessary attention, because of her talent," he recalls, adding Muskaan is a very quick learner.

Fayyaz supports the girl by accompanying her to all shows and functions she performs at. Although her busy schedule—school, religious education and then tuition—gives her little time to practice music, Muskaan does manage some riaz at the end of a long day.

"Muskaan rehearses for an hour in the evening when she returns home," reveals Fayyaz. He plans on stopping her afterschool tuition for a year so he can send her to a professional music teacher instead.

Having performed on hundreds of occasions, the teenager has one studio album ready for release. With her passion and determination to succeed, Muskaan could well be the next sensation in the Pashto music industry, and become a star in her own right.

Published in The Express Tribune, August 13th,2014.