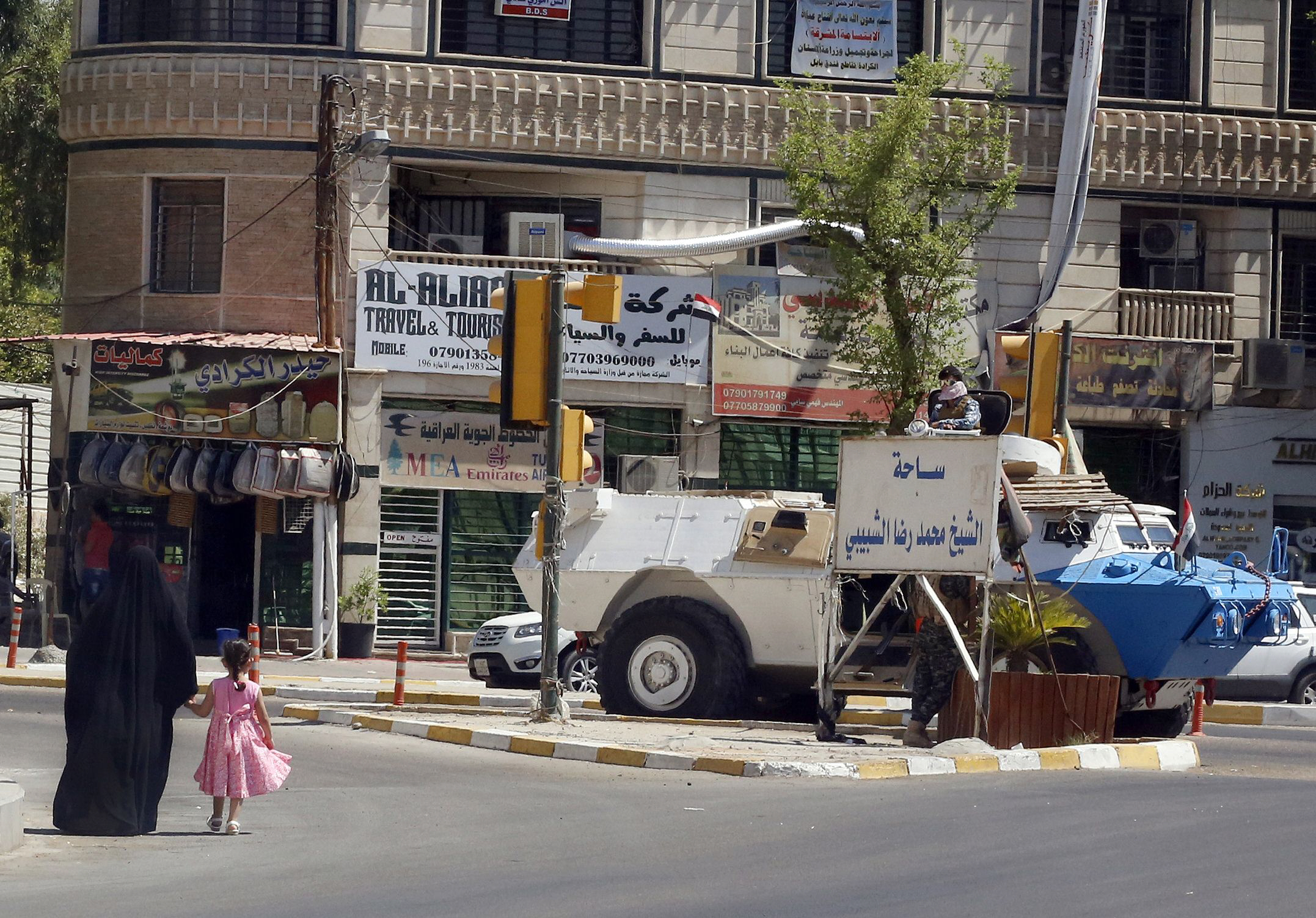 ---
VATICAN CITY/ BAGHDAD: The Vatican on Tuesday called for Muslim leaders to denounce the brutality of Islamic State (IS) militants who have swept across Iraq, saying there was no possible justification for their "unspeakable crimes".

"The terrible position of Christians, Yezidis and other religious and ethnic minorities in Iraq demand a clear and courageous stance from religious leaders, especially Muslims," the Pontifical Council for Interreligious Dialogue said in a statement.

The council said Islamic State militants were guilty of the "heinous practice of decapitation, crucifixion and stringing up bodies in public places", "kidnapping women and young girls", and "the barbarous practice of infibulation" among other things.

"No reason, certainly not religion, could justify such barbarism," the council said, calling on "everyone to unite in unambiguous condemnation of these crimes and denounce the use of religion to justify them."

This weekend the Holy See's ambassador to the United Nations, Silvano Tomasi, spoke out in support of US air strikes aimed at halting the advance of the militants, calling for "intervention now, before it is too late."

His admission that "military action might be necessary" was a rare exception to the Vatican's policy of peaceful conflict resolution in the wake of reports from Church figures on the ground that Christian persecution may be becoming genocide.

Hundreds of thousands of people have fled their homes in northern Iraq due to the rapid advance of the IS militants.

Last week around 100,000 were forced to abandon the city of Qaraqosh, which had Iraq's largest Christian population, while thousands of members of the minority Yazidi community also fled into the mountains to escape the militant advance.

Iraq PM designate gains support as Maliki bid falters

Earlier during the day, Iraq's premier designate was gaining widespread support from countries hoping political reconciliation will undercut militants, as Iran on Tuesday appeared to further dash Nuri al-Maliki's hopes of clinging to power.

Washington urged Maliki's successor, Haidar al-Abadi, to rapidly form a broad-based government able to unite Iraqis in the fight against militants who have overrun swathes of the country.

The United States, and other countries, said they were working to deliver much-needed arms to the Kurds, who are fighting the Islamic State (IS) on several fronts.

Abadi came from behind in a protracted and acrimonious race to become Iraq's new premier when President Fuad Masum on Monday accepted his nomination and tasked him with forming a government.

He has 30 days to build a team which will face the daunting task of defusing sectarian tensions and, in the words of US President Barack Obama, convincing the Sunni Arab minority that IS "is not the only game in town".

"We are urging him to form a new cabinet as swiftly as possible and the US stands ready to support a new and inclusive Iraqi government and particularly its fight against ISIL (IS)," US Secretary of State John Kerry said in Sydney on Tuesday.

He also reiterated Washington's stance that US air strikes launched last week were not a prelude to the reintroduction of American combat forces.

In a signal that a key ally of Maliki's was now supporting his rival Abadi, Iran on Tuesday said it backed the legal process which led to him being replaced.

"The framework provided by the Iraqi constitution stipulates that the prime minister has been chosen by the majority group in the parliament," said Ali Shamkhani, secretary and representative of supreme leader Ayatollah Ali Khamenei.

The political transition comes at a time of crisis for Iraq.

After seizing the main northern city of Mosul in early June and sweeping through much of the Sunni heartland, militants bristling with US-made military equipment they captured from retreating Iraqi troops launched another onslaught this month.

They attacked Christian, Yazidi, Turkmen and Shabak minorities west, north and east of Mosul, sparking a mass exodus that took the number of people displaced in Iraq this year soaring past the million mark.

A week of devastating gains saw the militants take the country's largest dam and advance to within striking distance of the autonomous Kurdish region.

They also attacked the large town of Sinjar, forcing thousands of mainly Yazidi civilians to run up a mountain and hide there with little food and water.

US strikes and cross-border Kurdish cooperation yielded early results on several fronts, with thousands of Yazidis managing to escape their mountain death trap and Kurdish troops beginning to claw back lost ground.

The United States has been leading an increasingly international effort to deliver humanitarian assistance to the hundreds of thousands who have poured into Kurdistan over the past week alone.

US Defence Secretary Chuck Hagel said it was the Iraqi government that had requested US assistance in providing the peshmerga with more arms.

"We are ... helping get that equipment to Arbil," he said.

Obama had made it clear he thought no effective and coordinated anti-militant counter-offensive could take place while Maliki was still in charge.

But the Shiite leader appears determined to pull every stop to stay in power for a third term.

Zaid al-Ali, an Iraqi lawyer and the author of The Struggle for Iraq's Future, said Maliki had some reasons to worry about his future if he relinquishes power.

"There's been so much blood, so much suffering over the past few years, he's going to be a marked man," he said.

Surrounded by 30-odd loyalists from his Shia bloc, Maliki gave a speech denouncing Abadi's nomination as a violation of the constitution and accused the US of working to undermine him.

But, even if he could still complicate the handover of power, he looked more isolated than ever, despite deploying special forces and armoured vehicles across strategic locations in Baghdad.

The UN's top envoy in Iraq called on the security forces to "refrain from actions that may be seen as interference in matters related to the democratic transfer of political authority".

"The only lasting solution is for Iraqis to come together and form an inclusive government," Obama told reporters on Monday.

While Maliki's militias and Iraq's armed forces have tried to battle IS fighters, the outgoing premier is seen by many as partly to blame for the crisis for having alienated the Sunni minority.

Abadi, a politician considered close to Maliki, was born in Baghdad in 1952 and returned from British exile in 2003 when US-led forces toppled Saddam Hussein.

"Up until recently, he's been a Maliki surrogate. I have never seen much daylight between the two of them," said Kirk Sowell, the Amman-based publisher of the Inside Iraqi Politics newsletter.