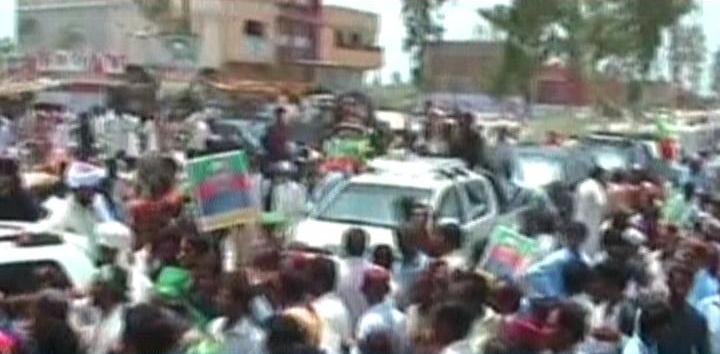 ---
SUKKUR: The Punjab government has set up containers to seal off  the province's border with Sindh in an attempt to prevent Pakistan Tehreek-e-Insaf (PTI) convoys from entering Punjab from Sukkur, Express News reported. 

PTI president in Sindh, Nadir Akmal Leghari, told Express News that they would launch a protest on the border if the PTI convoy is barred from entering Punjab. "We will protest until they let the convoy through."

He went on to add that women, children and elders were also travelling in these convoys. Further, PTI's regional coordinator said they would protest and forcefully enter Punjab if they are forcefully halted at the border. However, he added, they would enter peacefully if they are allowed to enter Punjab.