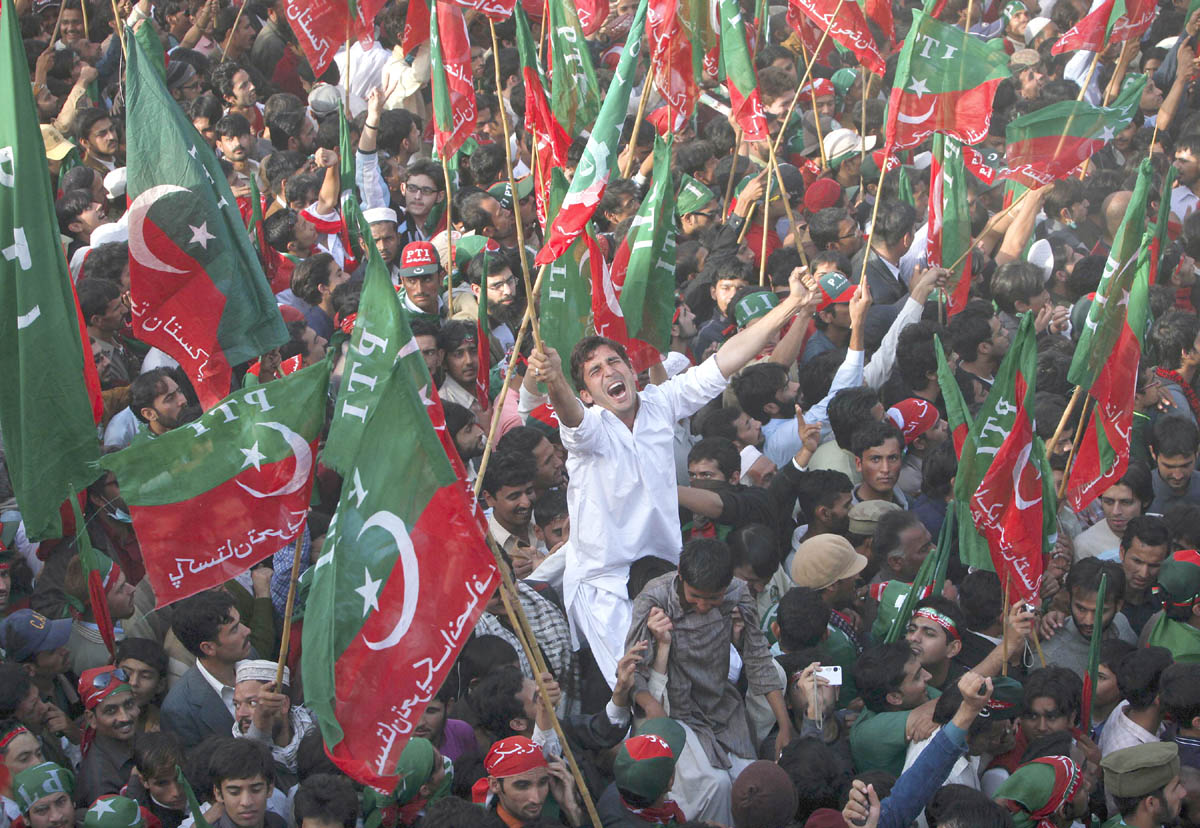 ---
LAHORE:



Opposition Leader in the Punjab Assembly Mian Mehmoodur Rashid on Monday warned the government against arresting Pakistan Tehreek-i-Insaf (PTI) chairman Imran Khan or putting him under house arrest.




"The government will be responsible for any eventuality if it takes such a step," Rashid told a press conference.

"No one can take away our right to protest."

He said the government wanted to turn the PTI's peaceful Azadi March on August 14 into a bloody event. He said the prime minister was morally obliged to resign after Khan had presented proof of rigging of general elections.

"It is impossible to hold a fair investigation [into the alleged poll rigging] in the presence of a prime minister who himself has come to power through rigging."

Rashid said he hoped the judiciary would stay away from political issues.

"The guests for a few days are planning for 2025," he said in a reference to the prime minister's speech at the launch of Vision 2025 programme.

"They have violated the Constitution, killed innocent citizens and stolen their mandate. The PTI will never spare them for their crimes against democracy."

Azadi March

PTI's Punjab chapter president Ejaz Chaudhry said Azadi March would be peaceful.

"We will march onto Islamabad on foot if the government puts barriers in the streets leading to the capital," Chaudhry told a press conference.

"The government has turned the province into a jail. Patients are dying on streets which have been blocked, citizens are being arrested and there is shortage of items of daily use."

He said the PTI had arranged four big public gatherings and 100 workers' conventions since it started its protest campaign in April. "We remained peaceful and no damage was done to public or private property," Chaudhry said.

"Peaceful protest is a legitimate right but the government has resorted to the violence to suppress the people's voice," the PTI leader said.

He said Chief Minister Shahbaz Sharif, Railways Minister Khwaja Saad Rafique, Law Minister Rana Mashhood Ahmad Khan and Information and Broadcasting Minister Pervaiz Rashid would be held responsible if things turned violent during Azadi March. Chaudhry said the Sharifs had acquired assets in 20 countries.

He said the PTI wanted electoral reforms, fair elections and accountability. He warned the inspector general against obeying what he called "unlawful orders" of Shairf. He asked police to provide security to participants of Azadi March.

He said PTI chairman Imran Khan would lead the march, to be started from Charing Cross at 10am on August 14.

Published in The Express Tribune, August 12th,2014.