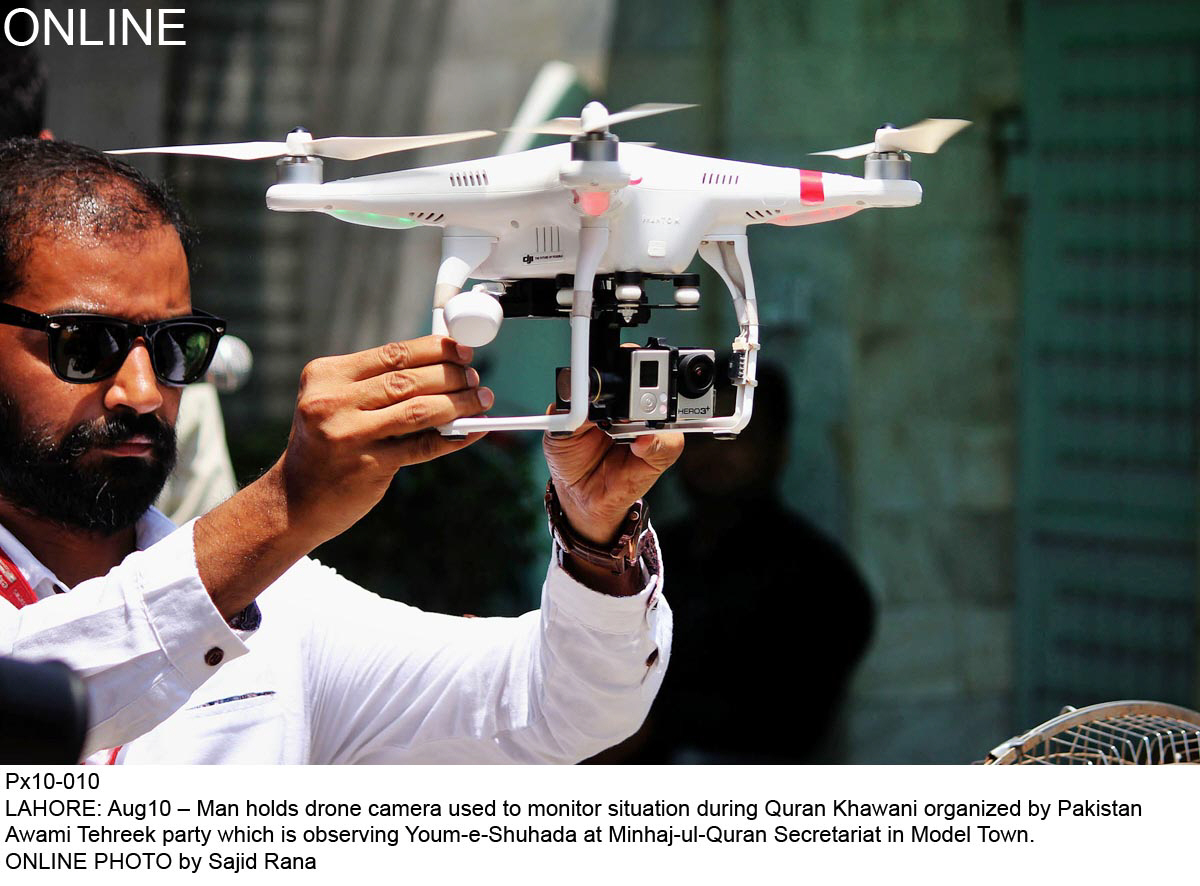 ---
ISLAMABAD:



The Islamabad Capital Territory (ICT) Administration is considering using drone for aerial surveillance of Imran Khan and Tahirul Qadri's  planned August 14 marches.




Over a hundred CCTV cameras have been installed in sensitive areas, with 25 installed at Constitution Avenue to cover the Red Zone, and 25 to 30 installed around various container-blockade sites.

An ICT official, speaking on condition of anonymity, said approximately 20 cameras will be installed at the rally site once the venue is finalised. Three control rooms have also been set up for monitoring, while a mobile command force control room will be parked at the rally venue.

In addition to the electronic eyes, 350 pairs of Pak army eyes are already on duty in the red zone, and the Interior Ministry has ordered an additional 3,000 Frontier Constabulary men to join the security team. With the latest addition, More than 10,000 officials from AJK, FC, Rangers, and the Islamabad Police have been directed to be on duty for the long march.

Although flying objects are banned under Section 144, imposed on August 8, the ICT plans to amend the rules for the marches, said an ICT official. Drones were also used for surveillance of a PTI rally on May 11.

Other areas for deployment of police officials include dirt roads around the Margalla Hills, Chilla Gah Road, Loh-i-Dandi, Rumli Village track and numerous tracks from QAU till Shahdra, a police officer said, adding no additional security has been directed for Khan or Qadri. "They will have their personal security. The ICT has not been directed to deploy additional security officials for them."

Published in The Express Tribune, August 12th,2014.
COMMENTS
Comments are moderated and generally will be posted if they are on-topic and not abusive.
For more information, please see our Comments FAQ