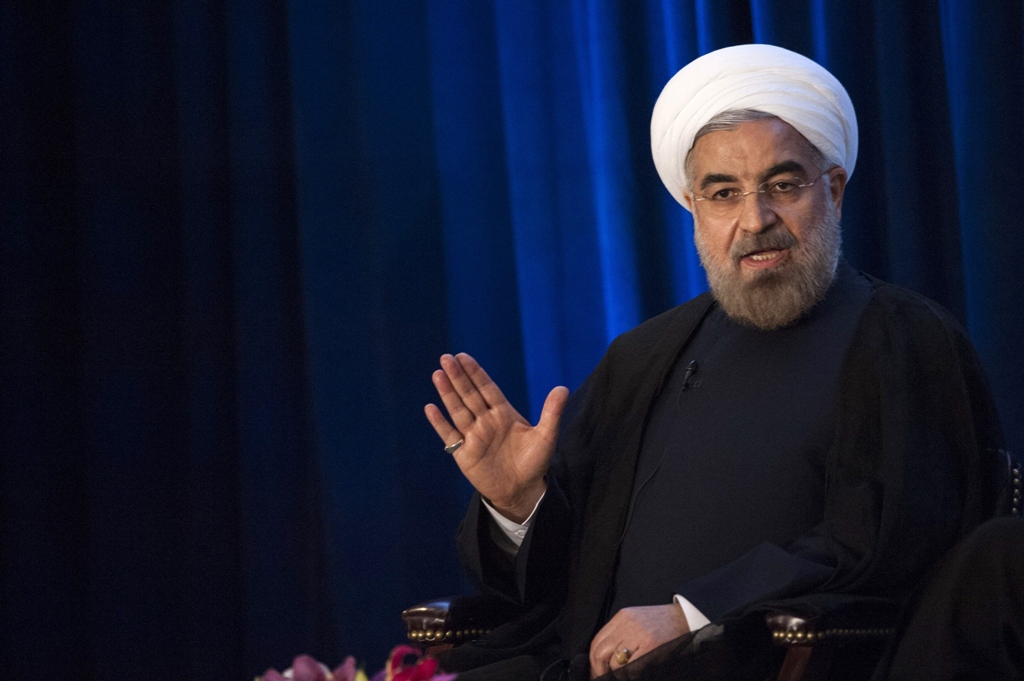 ---
TEHRAN: Iran's President Hassan Rouhani delivered a broadside Monday at critics of his efforts to engage with the West and seek a nuclear deal, accusing them of political cowardice and mischief.

In a speech broadcast live, Rouhani attacked the hardline factions within Iran's parliament who have consistently opposed him since he took office a year ago after a surprise electoral victory.

"Some of them chant slogans but they are political cowards. As soon as we negotiate they start shaking. Go to hell and find somewhere to stay warm," he told his opponents.

Rouhani, a moderate whose tenure has so far focused on economic and foreign policy rather than social reform, said Iran had to counter three phobias abroad; Iranophobia, Islamaphobia and Shiaphobia.

But on the home front, the country faces "Ententephobia" from those who continue to bridle at his engagement with the rest of the world, most notably over Iran's long-disputed nuclear programme.

"Ententephobia is a mistake," Rouhani told an audience of Iran's foreign ambassadors who are currently visiting Tehran.

"We want closer relations with the world but we will defend our rights and our national interests," he added.

Rouhani began his presidency by restarting nuclear talks with the West, which had broken down under his predecessor Mahmoud Ahmadinejad, but the two sides have yet to achieve a breakthrough.

An interim deal implemented in January failed to yield a final accord by a July 20 deadline. Talks with Britain, China, France Russia, the United States and Germany have been extended until November 24.

The hold-up has re-opened potential problems for Rouhani from factions who say the limited sanctions relief received so far has been outweighed by reciprocal curbs placed on Iran's nuclear activities.

The size and scale of the Islamic republic's uranium enrichment programme remains the biggest stumbling block in efforts to clinch a long-term agreement.

The process of enriching uranium can produce fuel for reactors, which Iran says it needs for domestic energy purposes, but also the core of a nuclear bomb if purified to higher levels.

Iran has always denied that it is pursuing an atomic bomb.