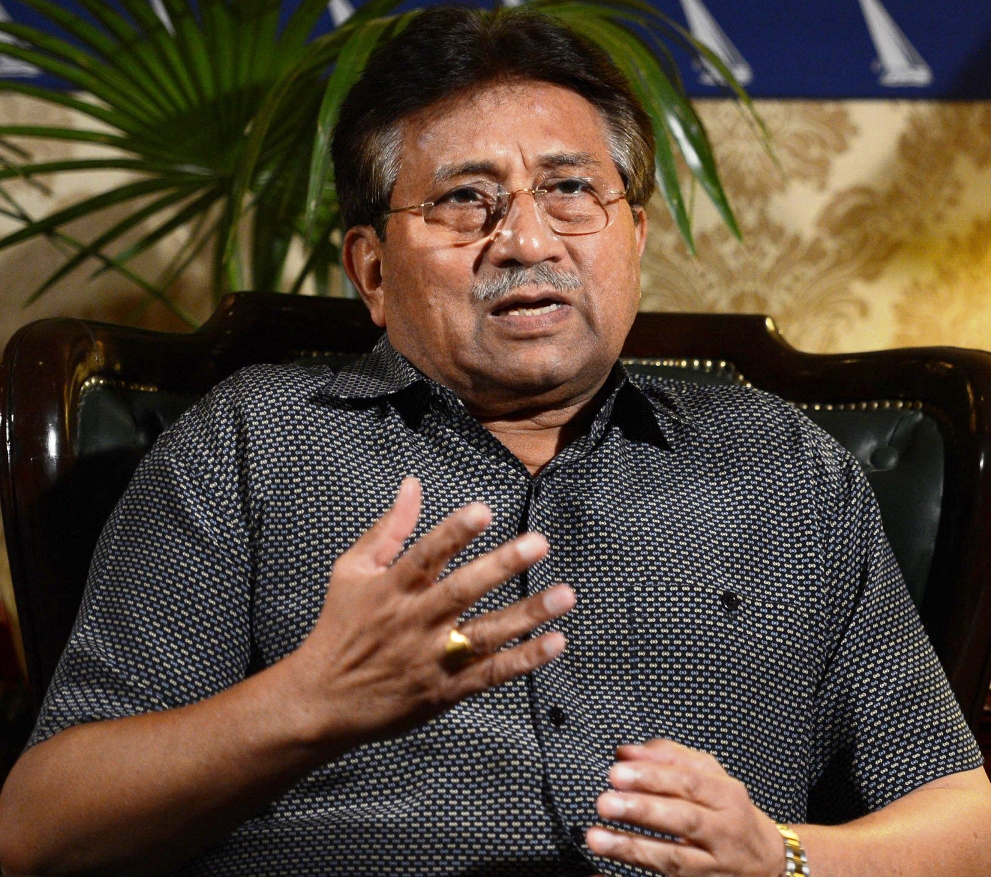 ---
ISLAMABAD: Former president General (retd) Pervez Musharraf on Sunday said he didn't need to 'flee' the country as all cases registered against him are baseless and politically motivated.

"I am not afraid and don't need to flee the country," said the former military ruler, while addressing an All Pakistan Muslim League convention in Islamabad.

"My health is getting better but I need to go abroad for medical tests," he said, adding that he would return to the country to defend himself in all cases registered against him in the court of law.

Further, Musharraf said the country's economy has worsened and corruption has risen since the end of Pakistan Muslim League-Quaid's rule. He also condemned the Model Town clashes on June 17 and August 8.

"The masses have been living under difficult conditions for the past six years; there are no jobs and poverty is increasing."

Earlier today, Pakistan Muslim League-Nawaz (PML-N) leader Raja Zafarul Haq claimed Prime Minister Nawaz Sharif is under pressure to allow the former military dictator safe passage out of the country. Indirectly referring to the ongoing agitation against the government, Haq reportedly said the "whole drama" in the country was taking place in order to get the former president released.

Cases levelled against Musharraf

Five charges have been levelled against Musharraf. He is accused of issuing "an unconstitutional and unlawful Proclamation of Emergency Order, 2007" on November 3 of that year, where he subverted the Constitution.

Musharraf is also charged with issuing the Provisional Constitution Order No 1 of 2007 that empowered the president to amend the 1973 Constitution from time to time and he also suspended the Fundamental Rights enshrined in Articles 9, 10, 15, 16, 17, 19 and 25 of the Constitution.

Three other cases have been registered against him. All five charges are offences of high treason punishable under Section 2 of the High Treason (Punishment) Act, 1973, according to the charge sheet.