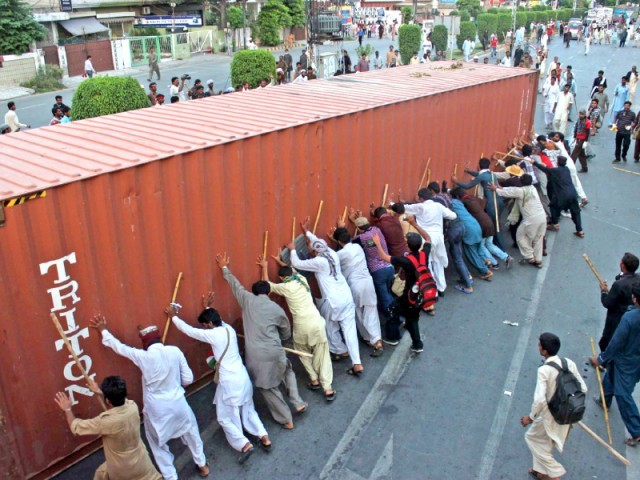 ---
LAHORE: The Lahore High Court dismissed petitions against the blocking of roads leading to Model Town and other parts of the city, terming the security measures adopted by the provincial government a rightful act under the law.

The government gave orders to block the roads for the "security" of the public at large as well as Pakistan Awami Tehreek chief Dr Tahirul Qadri, who had announced to observe Youm-e-Shuhada on August 10.

Dismissing the petitions, Justice Khalid Mahmood Khan said that although the fundamental rights of citizens should not be stepped on, if reasonable restrictions are imposed in accordance with the law, citizens should obey them.

He added that the law and order situation, and the safeguarding the lives and properties of citizens is the government's prime responsibility and it is the best judge to temporarily take measures to ensure that.

However, the judge cautioned against the occurrence of any illegal acts.

CCPO Lahore assured that residents of Model Town would not be stopped from entering the area after proper identification. He said only heavy vehicles such as buses and trucks were temporarily restricted to enter the area whereas cars, motorcycles, bicycles and rickshaws were permitted to go through after identification, checking and verification.

He added that the restrictions were temporary and would be removed once the situation improved.

Punjab Advocate General Hanif Khatana told the court that barriers and containers were placed on the entrance and exit points of the area to provide security to the residents of the areas.

He said the followers of Dr Qadri were 'fully armed' and the government had reasonable concerns about the law and order situation.

He claimed that Dr Qadri was inciting violence among his followers, advising them to beat up and snatch arms from police officials. In these circumstances, the government had no option except to restrict entrance of his followers in the area.