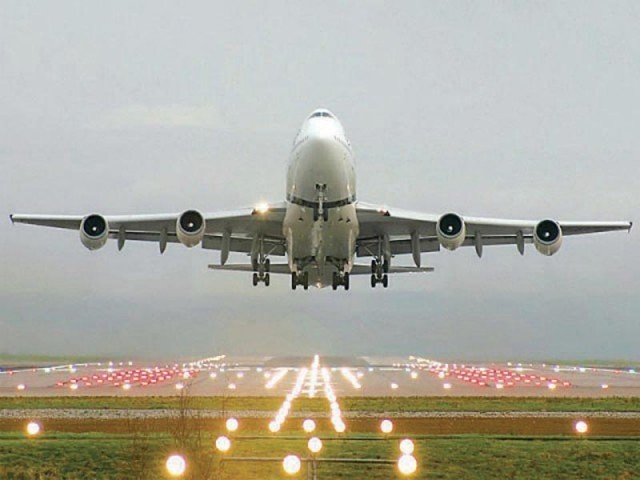 ---
PESHAWAR:



Pakistan Tehreek-e-Insaf believes PIA's reduction of flights out of the city is political victimisation and not a result of security concerns surrounding Bacha Khan International Airport (BKIA).




"It has nothing to do with militancy. International airlines have resumed their operations. Like the electricity issue, the federal government is plotting against the PTI. However, we will not let it hatch another conspiracy," said PTI's spokesperson and advisor to K-P chief minister, Ishtiaq Urmar.

Urmar said the decision to reduce flights would increase differences between the K-P and federal governments. "If an elected chief minister can take to the streets against unscheduled power outages, he can come out against PIA's reduced operational activity as well," Urmar stressed.

Airport sources claimed the airline started gradually reducing its operations out of BKIA due to differences between the federal and provincial governments. They said flights have decreased by around 70% in recent times.

On the other hand, officials said the federal government cited the recent terrorist attack on PIA Flight PK-756, in which a woman passenger was killed and two crew members were injured, as the reason for fewer flights.

Armed militants fired at the aircraft from the ground as it was coming in to land at BKIA from Riyadh. However, they remained skeptical and also questioned the reported decision of the national carrier, especially since international airlines had resumed operations.

When contacted, PIA spokesperson Mashhood Tajwar told The Express Tribune that a shortage of aircraft was the reason behind reduced flights, adding that the diminished fleet was also causing problems for passengers in Karachi, Lahore and Islamabad.

"Apart from the shortage of planes, some flights have been dedicated to Hajj operations," Tajwar said. However, he did confirm that flights to Kuala Lumpur, Doha and Kuwait from BKIA had been suspended.

A number of international airlines suspended operations following the attack on the PIA flight. These included Saudi Airlines, Emirates, as well as Qatar and Etihad Airways, besides others. As a result, people traveling to the Gulf States faced numerous problems.

However, on July 3, CAA officials posted on Twitter that Qatar Airways had resumed flights out of the city. On July 24, Emirates Airlines also followed suit after a month-long hiatus, with the first flight taking off for Dubai at 8:45am.

Regardless, security remains a serious concern at airports across the country. Just over two weeks before the attack on PK-756 in the city, Tehreek-e-Taliban Pakistan militants armed to the teeth with automatic weapons, rocket launchers, suicide vests and grenades, hit the Jinnah International Airport in Karachi.

Dozens of people lost their lives and passengers were trapped inside the airport for hours as security personnel battled with the militants.

Published in The Express Tribune, August 9th, 2014.
COMMENTS
Comments are moderated and generally will be posted if they are on-topic and not abusive.
For more information, please see our Comments FAQ