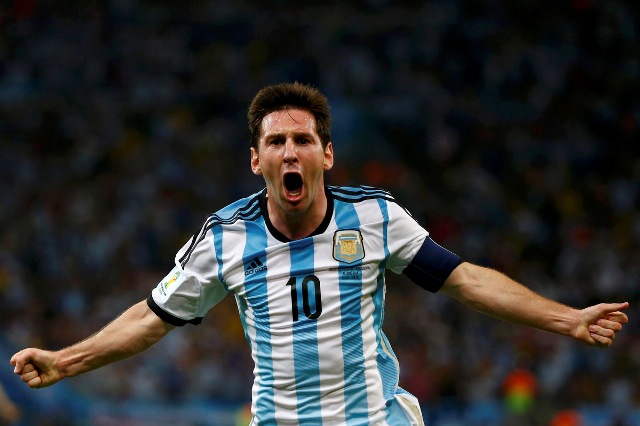 ---
Argentina superstar and Unicef goodwill ambassador Lionel Messi expressed grief over the deaths of children in Gaza on Friday, while urging an end to the 'senseless' cycle of violence in the region. 

"As a father and a UNICEF Goodwill Ambassador, I am terribly saddened by the images coming from the conflict between Israel and Palestine, where violence has already claimed so many young lives and to injure countless children," said the football superstar on his Facebook page accompanied with a picture of a wounded Palestinian child from Gaza.

"Children did not create this conflict, but they are paying the ultimate price," and urged "we must reflect on the consequences of military conflicts and children must be protected," said Messi, who currently plays for as a forward for Spanish club FC Barcelona.

"This cycle of senseless violence must stop."

This morning, Israeli warplanes struck targets across Gaza, killing a child. The month-long fight between Israel and Hamas has killed at least 1,890 Palestinians and 67 people on the Israeli side, almost all soldiers.

In August 2013, FC Barcelona including Messi went to Israel for a two-day 'peace tour' with Israeli and Palestinian children.

The players met Palestinian president Mahmoud Abbas and coached Palestinian youngsters in Hebron. They also met Israel President Shimon Peres before coaching more children in Tel Aviv. The training sessions were organised by the Peres Centre for Peace as well as the Israeli and Palestinian football federations.
COMMENTS (5)
Comments are moderated and generally will be posted if they are on-topic and not abusive.
For more information, please see our Comments FAQ