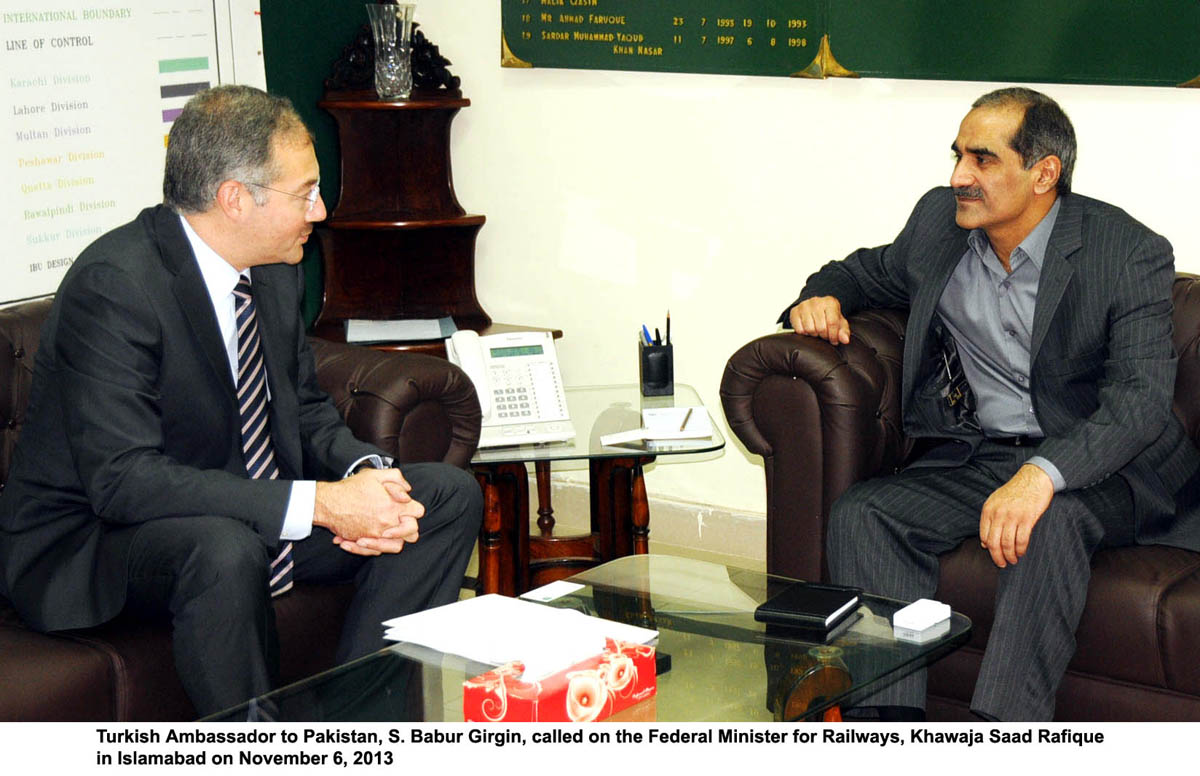 ---
ISLAMABAD:



Federal Minister for Railways Khawaja Saad Rafique on Thursday said the government could not afford to leave Islamabad at the mercy of so-called revolutionists, 'who believe in creating chaos and bedlam'.




"Certain quarters want to derail democracy and pave way for other forces but it will not be allowed at any cost," Rafique said, while talking to reporters outside the Parliament House.

He said Imran Khan is a politician, who has the mandate of the people and he should adopt democratic ways while exercising his democratic right.

"We are ready to sit with Imran Khan and resolve issues in a democratic and legal way and he should also behave in such a democratic way," he maintained.

He said Pakistan is the 7th nuclear power of the world and people should not make mockery of this very state at the international level by bringing their petty issues on the roads. Rafique said Imran should be mindful of difficulties the inhabitants of twin cities might face.

"We know the solution of every problem will come through negotiation and this is the way the PTI should adopt to address their grievances," he maintained.

He said all who wanted to hold protest in Islamabad would have to give guarantee of maintaining peace.

Published in The Express Tribune, August 8th, 2014.