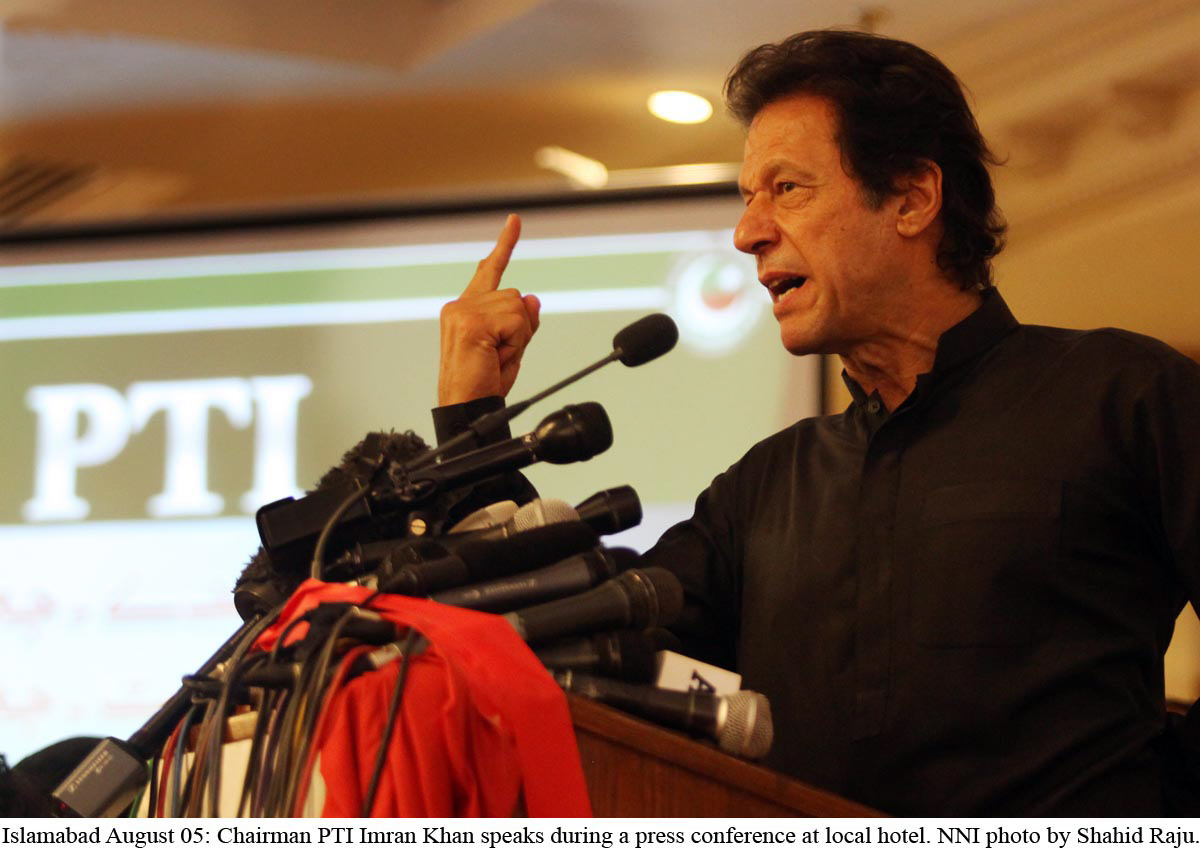 ---


Pakistan Tehreek-e-Insaf (PTI) chief Imran Khan has urged his fellow countrymen to become part of his August 14 Azadi March to lay foundation of a 'new Pakistan', adding that it will be a day of their success.




In an open letter – issued to the media on Tuesday and 'outlining the PTI's vision of a new Pakistan' – Imran Khan has called upon the people to get independence from "the local masters, who are as unacceptable as the foreign masters, from whom our forefathers won independence on August 14, 1947."

He said Pakistan could not be a dominion of certain families. He lamented that the people lost their independence soon after winning it. "Pakistan will be for Pakistanis and we, at all cost, will snatch back our independence from the clutches of poverty, ignorance, pain, insult and injustice," he added.

Imran claimed there is no place for lies, deception, corruption and hypocrisy in the country. "I call upon you to celebrate your Independence day with me and write the history of a new Pakistan in a way that our coming generation may take pride in us," he said.

Published in The Express Tribune, August 8th, 2014.