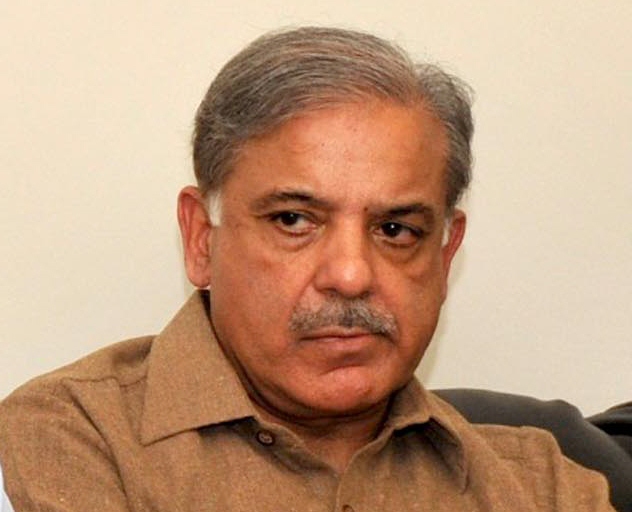 ---
LAHORE:



Chief Minister Shahbaz Sharif said on Thursday those calling for the so-called revolutions and long marches should instead help the people displaced by a military operation against terrorists in North Wazisristan.




"It is time to express solidarity with Pakistan Army which is fighting terrorists," the chief minister said at a meeting with Commerce and Trade Minister Khurram Dastagir.

Sharif said solutions to political problems should be found through negotiations. He said that the government was ready for a dialogue.

"There is no room for the agitation. Those trying to create chaos by claiming that the general elections were rigged will face disappointment," he said. The chief minister said the government had taken solid measures for the welfare of people. He said the Pakistan Tahreek-i-Insaf (PTI) had resorted to protests to cover for its failure and poor performance in Khyber Pakhtunkhwa. "On one hand, the PTI says it wants to end corruption but on the other it is going to stage a protest with the help of those guilty of worst corruption while in power," Sharif said. He said the Bank of Punjab had been robbed of $70 billion in the past. He said international institutions had declared the Punjab the most corrupt province at that time. He said PTI chief Imran Khan was hand in glove with the people he had previously called thieves and robbers. "People know who is serving them and who is not. Those who want to achieve their negative goals have been promoting anarchy and chaos," he said. Sharif said the government's pro-business policies had helped improve economy. He said foreign exchange reserves had increased and rupee stabilised during the last one year.

He said voters had given the government a five-year mandate. He said no conspiracy could derail the democratic system. "People will reject those creating hurdles in the way of national development," the chief minister said.

Helping IDPs

Provincial assembly member Chaudhry Muhammad Yousaf and industrialists Khwaja Muhammad Masood, Jalaluddin Roomi and Sohaib Bhatti met the chief minister and presented cheques for Rs160 million for internally-displaced persons (IDPs).

Sharif said helping hundreds of thousands of IDPs was a national obligation. He said all segments of society should donate for the Chief Minister's Relief Fund for IDPs. He said the government was spending the donations on the welfare of IDPs in a transparent manner. He said the provincial government would continue to help IDPs until their rehabilitation. The chief minister said the government had given away Rs7,000 each to the displaced families.

Published in The Express Tribune, August 8th, 2014.