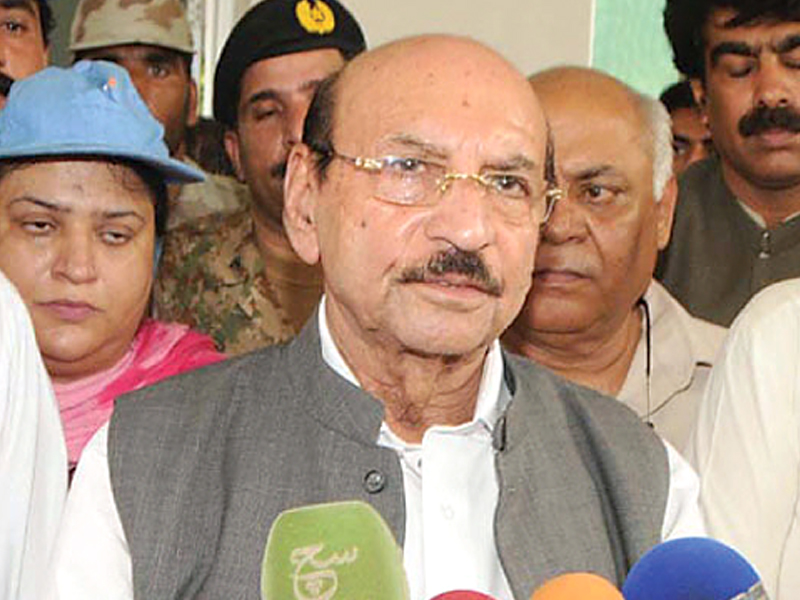 ---
KARACHI:



Sindh Chief Minister Syed Qaim Ali Shah has directed all provincial secretaries to submit a list of vacancies in their respective departments within the next three days.




The chief minister reminded that all appointments made during the ban were illegal and unauthorised. He warned the bureaucrats to comply with the government's policies and directives in letter and spirit and to ensure transparent and efficient utilisation of development funds to provide relief to the common man.

CM Shah was presiding over a meeting that was attended by all provincial secretaries of the Sindh government at the committee room of the new Sindh Secretariat building on Wednesday.

Shah reminded the meeting that a ban had been imposed on appointments by the Sindh cabinet at the beginning of his second tenure. He reasoned that this ban was imposed to complete the inquiries of irregularities and illegal appointments made by some departments, before starting fresh and regular appointments this year.  But he had received information about appointments that were made during the ban period, which according to him, were illegal and in violation of the ban.

CM Shah warned that no officer would be allowed to ignore the ban on appointments, adding that those who violated it would be taken to task. He asked the officers to realise their position and obligation towards the government and the people of Sindh, as they were equally accountable to the people.

According to the CM, the Pakistan Peoples Party leadership was keeping a close watch on the performance of the provincial government, and he in turn was watching over the performance of the officials.

The CM complained that he had paid surprise visits to the Sindh Secretariat a couple of times and had found most secretaries absent from their offices. He ordered the secretaries to ensure punctuality.

He stressed on the secretaries to ensure the promotion of their subordinate officials by convening departmental promotion committees regularly.

Speaking about performance in the development sector, the chief minister said that though it had remained higher than other provinces, there was still room for improvement.

Published in The Express Tribune, August 8th, 2014.