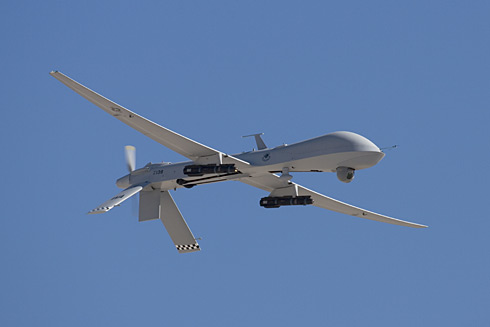 ---
ISLAMABAD: A day after a US drone strike had killed six people and injured two others in Datta Khel area of North Waziristan, the foreign office issued its now traditional condemnation.

According to the statement released by the Ministry of Foreign Affairs on Thursday evening, the strike was termed a 'violation of Pakistan's sovereignty and territorial integrity.'

"These strikes also have a negative impact on the government's efforts to bring peace and stability in Pakistan and the region. We therefore expect immediate cessation of such strikes."

The government has issued similar statements without fail on previous drone strikes.

US resumed drone strikes with intensity in June after a lull of nearly six months.

The strikes are taking place in an area where the Pakistan army is engaged in an operation to push out the militants since June 15. Over 400 militants have been killed in the operation so far and the government has managed to wrest Miranshah from the control of militants while Mir Ali and its surrounding areas are being cleared.
COMMENTS (14)
Comments are moderated and generally will be posted if they are on-topic and not abusive.
For more information, please see our Comments FAQ