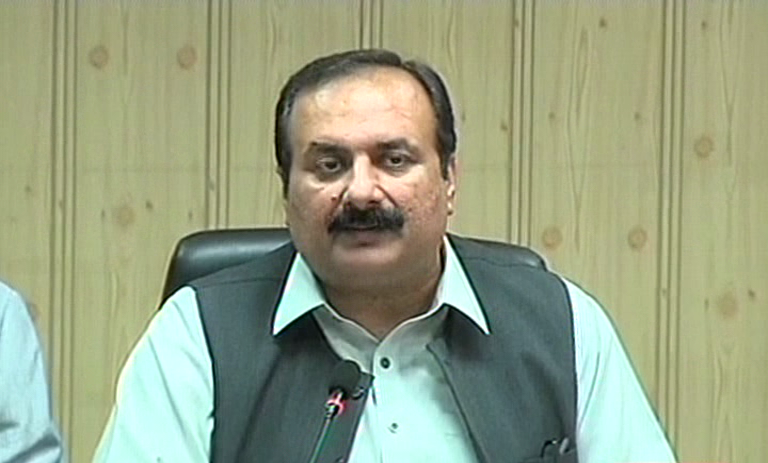 ---
LAHORE: Punjab Law Minister Rana Mashood expressed his disdain for Qadri on Thursday, saying the PAT leader only appears on television to incite anarchy.

"This man, who does not live here or have any connection with the country or the public, gives statements on television regarding the law and constitution to which people pay no heed to," the Punjab law minister said.

Mashood said that the country is going through a sensitive phase right now as soldiers are sacrificing their lives in Operation Zarb-e-Azb and residents of North Waziristan are fleeing their homes. "The public should stand by these people, not Qadri,"

"For the deaths of 15 workers, take the lives of 15 policemen," said Mashood, while quoting Qadri verbatim. The law minister, reading out from a piece of paper, said that the PAT chief also threatened revenge for any attack on his supporters.