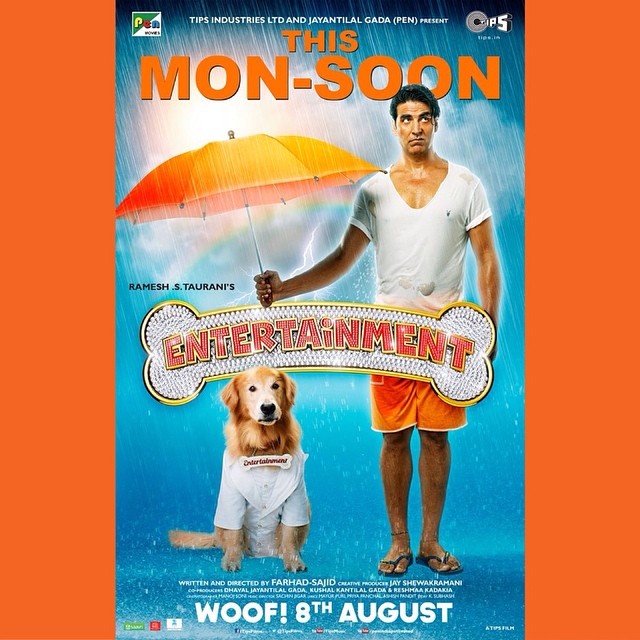 ---
MUMBAI/ KARACHI: The Indian censor board raised objection on Thursday over the way the name 'Abdullah' has been mispronounced in the upcoming film "Entertainment" and has requested the film's makers to change it.

"A character is named Abdullah, which is a very sacred name. Throughout the film other characters keep mispronouncing Abdullah's name, calling him all sorts of things like 'arashogollah' and 'amashallah'," a source told IANS.

The source said the Censor Board of Film Certification (CBFC) -- which viewed the film late last week -- asked the film's producers and co-directors Sajid-Farhad to change the name to avoid hurting anyone's sentiments. The character is played by famous comedian Johnny Lever.

In response to the request, the name was changed from 'Abdullah' to 'Habibulllah' in the movie.

Commenting on the matter, Sindh's censor board chairperson Fakhr-e-Alam said he has asked  distributors to either remove all the scenes where the name Abdullah is mentioned or mute the dialogues before the film is shown in Pakistan.

"Abdullah is a very sacred name and it has been used in a derogatory fashion in the movie," he said.

With Akshay Kumar in the lead role, the film is coming out on August 8 and the director duo had to work overnight to make the necessary change.

"It was a lot of hard work since Johnny's character is there throughout the film and the jokes on his name occur very often. But there was no other option; we can't afford to take the risk of hurting religious sentiments," said the directors of the movie.

The source added that the CBFC also ordered the removal of a shot showing Kumar throwing a 'trishul' (trident) across the screen. "The CBFC doesn't want any Hindu organisation asking why the trishul was used as a weapon," the source explained. The CBFC also objected to the use of word 'HIV' in a comical dialogue.
COMMENTS (10)
Comments are moderated and generally will be posted if they are on-topic and not abusive.
For more information, please see our Comments FAQ