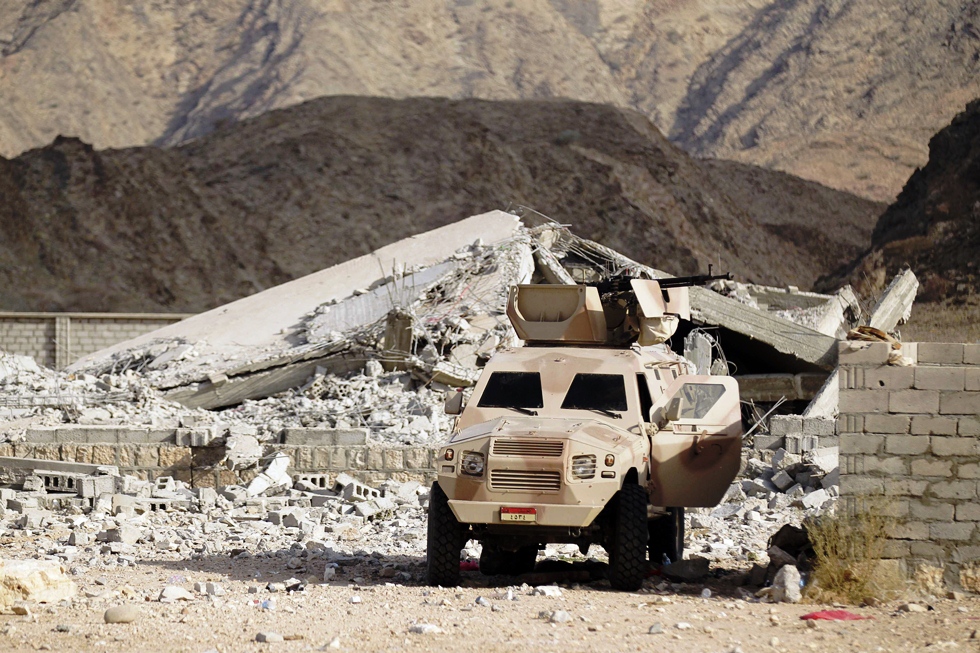 ---
ADEN: Yemeni forces on Thursday shot dead seven suspected al Qaeda militants in a clash in the southeastern province of Hadramawt, a day after confrontations left 18 militants and 10 soldiers dead, an official said.

The clash erupted when "al Qaeda gunmen" attacked the military headquarters in the city of Sayun, a stronghold of militants, the military official said.

The army had reinforced its positions in Sayun ahead of an anticipated operation against militants in the city.

On Wednesday, two soldiers were killed and two wounded when gunmen attacked forces heading towards Sayun, a military official said. The defence ministry said 18 militants were killed in the confrontation.

Five other soldiers died Wednesday in an ambush in the southern province of Shabwa, while three members of the interior ministry's Special Forces were killed in an ambush in Rada, in the central province of Baida.

On Monday, four soldiers died in a ambushes in Hadramawt, while four policemen were killed on Saturday in an attack on a checkpoint in Shabwa.

Security services blame the attacks on al Qaeda in the Arabian Peninsula, which has been branded by Washington as the extremist network's deadliest franchise.

In late April, the army launched a ground offensive against AQAP in Shabwa and nearby Abyan provinces.

The group is active across several parts of Yemen, taking advantage of a collapse of central authority during a 2011 uprising that ousted veteran president Ali Abdullah Saleh.
COMMENTS
Comments are moderated and generally will be posted if they are on-topic and not abusive.
For more information, please see our Comments FAQ