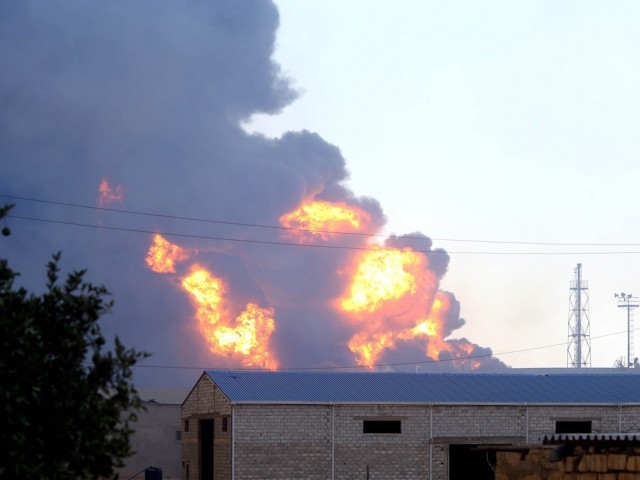 ---
ISLAMABAD:


The foreign ministry has established a Crisis Management Cell (CMC) to monitor the evolving security situation in Libya and coordinate efforts to evacuate Pakistanis stranded in Tripoli.


The CMC was established on the direction of the prime minister in the wake of a deteriorating security situation in Libya that may adversely influence overseas Pakistanis who are working there.
"The Pakistan Embassy at Tripoli is assisting stranded Pakistanis to evacuate. Over the last few days, the Embassy has already facilitated the evacuation of over 2500 Pakistanis to Tunisia," said a statement issued by the foreign ministry on Wednesday.
As directed by the prime minister, the ministry of foreign affairs has engaged in efforts to evacuate stranded Pakistanis in Libya, the statement added.
According to the statement, the CMC will be led by a director general. Two directors will provide assistance to ensure that the cell operates efficiently and achieves positive results.
Published in The Express Tribune, August 7th,2014.