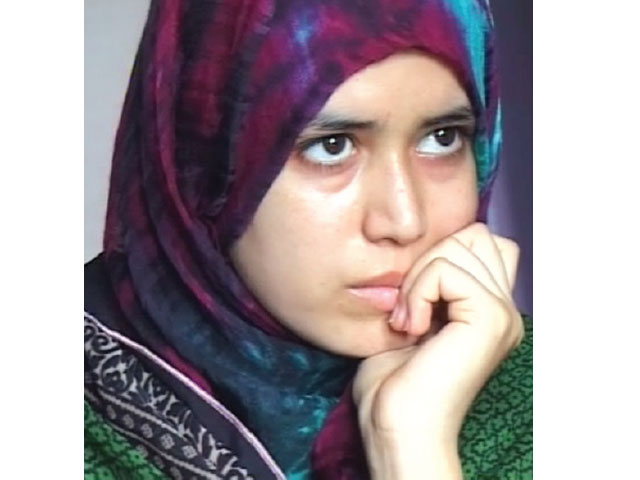 ---
MANSEHRA:



After securing third position in the Abbottabad board exam for computer science, a teenage girl continues her fight against a killer disease with a strong commitment to continue excelling.




Malaika, 18, was born to a journalist from Mohallah Nogazi in Mansehra, Kifayat Shah. "As a child she was very active and energetic like her four other siblings," said her mother, schoolteacher Zehra Bibi, while speaking to the media. "Malaika was always extraordinarily talented and stood first in her class from prep school up till her intermediate. She also clinched third position in BISE Abbottabad's exams this year with over 900 marks."

It was about four years ago, when Malaika was doing household chores with her mother after school, when a minor cut on her finger caused excessive bleeding and she fell unconscious.

"We took her to the hospital and the doctor managed to control the bleeding after some time," said Zehra. "Malaika recovered from the trauma and all of us were relieved, until the same thing happened again, 25 days later."

The schoolgirl was rushed to the hospital in an unconscious state, where doctors performed a complete pathological analysis. The results revealed that Malaika suffered from Factor II Deficiency, an ailment also known as hypoprothrombinemia which causes severe blood loss and impaired clotting.




The 13-year-old child was put on regular plasma infusion, for which Zehra explained how she still needs to be taken to Islamabad every 20 or 25 days. The burden of spending Rs20,000 on each visit, however, has heavily indebted the family.

"My husband has been bed-ridden since his brain haemorrhage and I am the sole bread-winner for the whole family," said Zehra. "It is impossible to manage these expenses any longer with a salary of Rs20,000 per month. Although some extended family members have supported us, it is nearly not enough and I have had to borrow many times for their medication."

Speaking to the media from her home, Malaika put up a brave front while talking about tackling her sickness. "I spend only 15 or 20 days a month studying, until I fall unconscious in the classroom and the school administration shifts me to a hospital," she said. "I am not sure where my life is going, but keeping up my courage helps me cope with things."

Malaika says she is very passionate about serving her country and dreams of becoming a chartered accountant some day. With the ever-increasing expenditure of her education and medication though, she said keeping up her optimism is an uphill task.

"I have always loved playing table tennis and cricket, but I have to take precautions to avoid getting cuts or bruises," said Malaika. "This is why I have turned my attention to reading books instead."

Doctor's opinion

Confirming Malaika's illness, physician Dr Tariq Sherazi told The Express Tribune that the disease is congenital and is inherited from the parents. Speaking of the effects of hypoprothrombinemia, the doctor said abnormal bleeding after childbirth and during menstruation, excessive bleeding after surgery and trauma, and bruising and nosebleeds were common.

The treatment she has been put on might be costly, but is required on a permanent basis, he said. Dr Sherazi explained that there are advanced treatment methods available, but mostly in developed countries of Europe.

Published in The Express Tribune, August 7th, 2014.