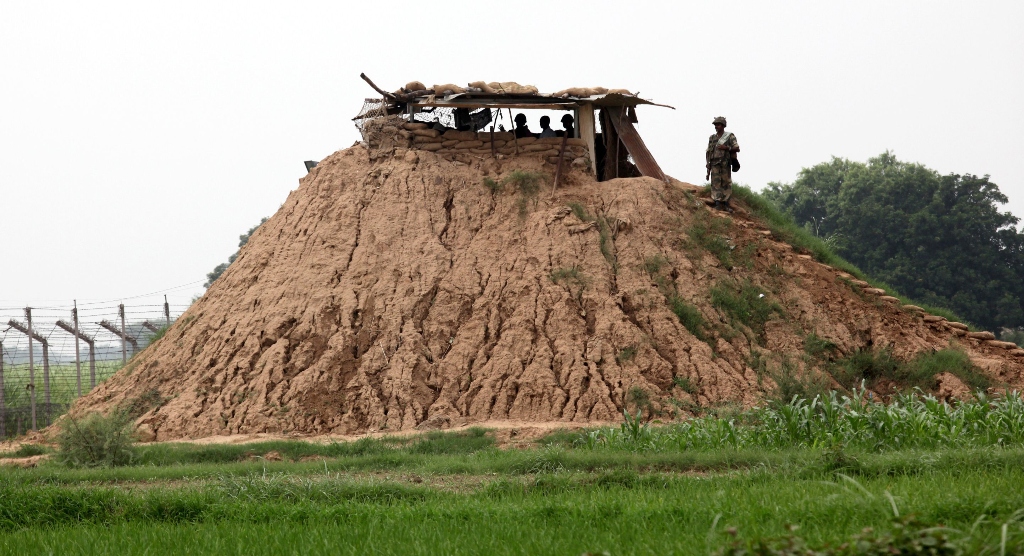 ---
SIALKOT: The Chenab Rangers arrested an Indian soldier who tried to enter Pakistan illegally from the Bajwat Sector in the Sialkot region, Express News reported on Wednesday.

The Indian soldier tried to enter via the Bajwat Sector along the Sialkot working boundary, but was arrested by the Chenab Rangers, who also seized sensitive maps and documents from him while searching him.

The Chenab Rangers have taken the Indian soldier to an undisclosed location for interrogation.

The Hindu has reported that the Indian soldier, a Border Security Force (BSF) troop, was swept away by a strong current in the Chenab river in Jammu and Kashmir.

The Indian daily went on to add that following the incident, the BSF has sought a flag meeting with their counterparts, the Pakistan Rangers, to get the soldier back.

"We are in touch with Pakistan Rangers and have sought a flag meeting. We are hopeful that our trooper will be handed back to us sooner than later," BSF chief D K Pathak said, according to the newspaper.

Officials said the soldier, identified as Satyasheel Yadav of the water wing of the border guarding force, was out on a patrol with three other personnel when the boat they were travelling on developed a problem.

A rescue boat was sent but Yadav got drifted in the strong current as the rope holding him snapped and he subsequently landed 400 metres away in the Sialkot sector of Pakistan, they said.

Border violations

On July 31, Indian troops resorted to unprovoked firing along the Line of Control (LoC) in Gultari sector, according to the Inter-Services Public Relations (ISPR).

Earlier, on July 23, the working boundary between India and Pakistan was violated when one person was killed in Shakargarh sector on the Pakistani side. India's Border Security Force (BSF) allegedly opened fire on a man identified as Iftikhar when he accidentally crossed the border.

Before that on July 20, a similar violation took place when another man was killed in Mirajke after the BSF allegedly opened fire.
COMMENTS (45)
Comments are moderated and generally will be posted if they are on-topic and not abusive.
For more information, please see our Comments FAQ