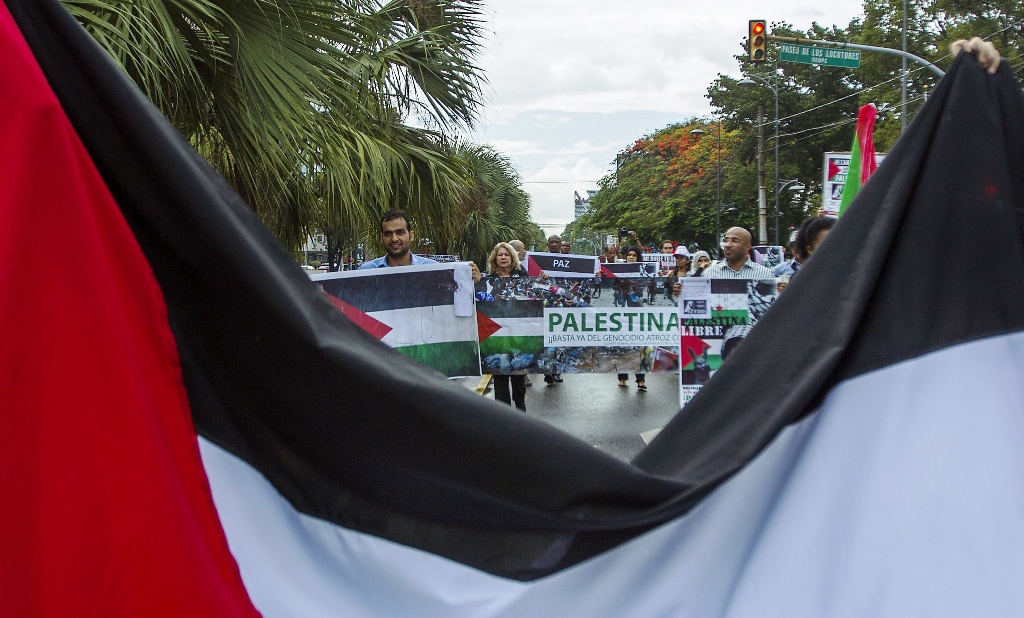 ---
UNITED KINGDOM: Excessive Israeli restrictions on Palestinian territories cannot be justified on the grounds they protect the Jewish state, a British parliamentary committee said on Wednesday.

"We challenge the assertion that restrictions which curtail economic development in the OPTs [Occupied Palestinian Territories] are based on Israel's security needs and can be justified on security grounds," the report by the International Development Committee said.

The paper expressed particular concern about the situation in Hebron, the Palestinian city in the southern West Bank.

"We were shocked by what we saw during our visit to Hebron. While we fully appreciate Israel's security concerns, these in no way justify the present restrictions on Palestinians in Hebron, which affect their livelihoods, economic development and security," the report said.

The group, which monitors the British government's ministry of international development, called for London and Europe to speak out against restrictions that prevent economic development "as a matter of urgency".

The call comes a day after Baroness Sayeeda Warsi resigned as a government minister in protest at what she said was a "morally indefensible" failure by the government to condemn Israel's killing of civilians in Gaza.

The lifting of an eight-year blockade of Gaza has been a key demand of Hamas for peace.

But West Bank restrictions in particular, such as the prevention of Palestinian businesses investing in the Israeli-controlled zone, should be opposed by Britain and other European countries, the report said.

It added that issues such as greater access to water and construction permits should be addressed regardless of the current conflict, which has killed 1,875 Palestinians including 430 children, 64 Israeli soldiers and three civilians in Israel.

The committee said it was "extremely concerned" that Israel could further expand settlements, and said Britain and other European countries should "stress to the Israeli authorities the unacceptability of the present situation".

The British government should also examine whether guidelines on the labelling of produce made in Israeli settlements to allow consumers to avoid buying them has been implemented by retailers, the report said.
COMMENTS (7)
Comments are moderated and generally will be posted if they are on-topic and not abusive.
For more information, please see our Comments FAQ