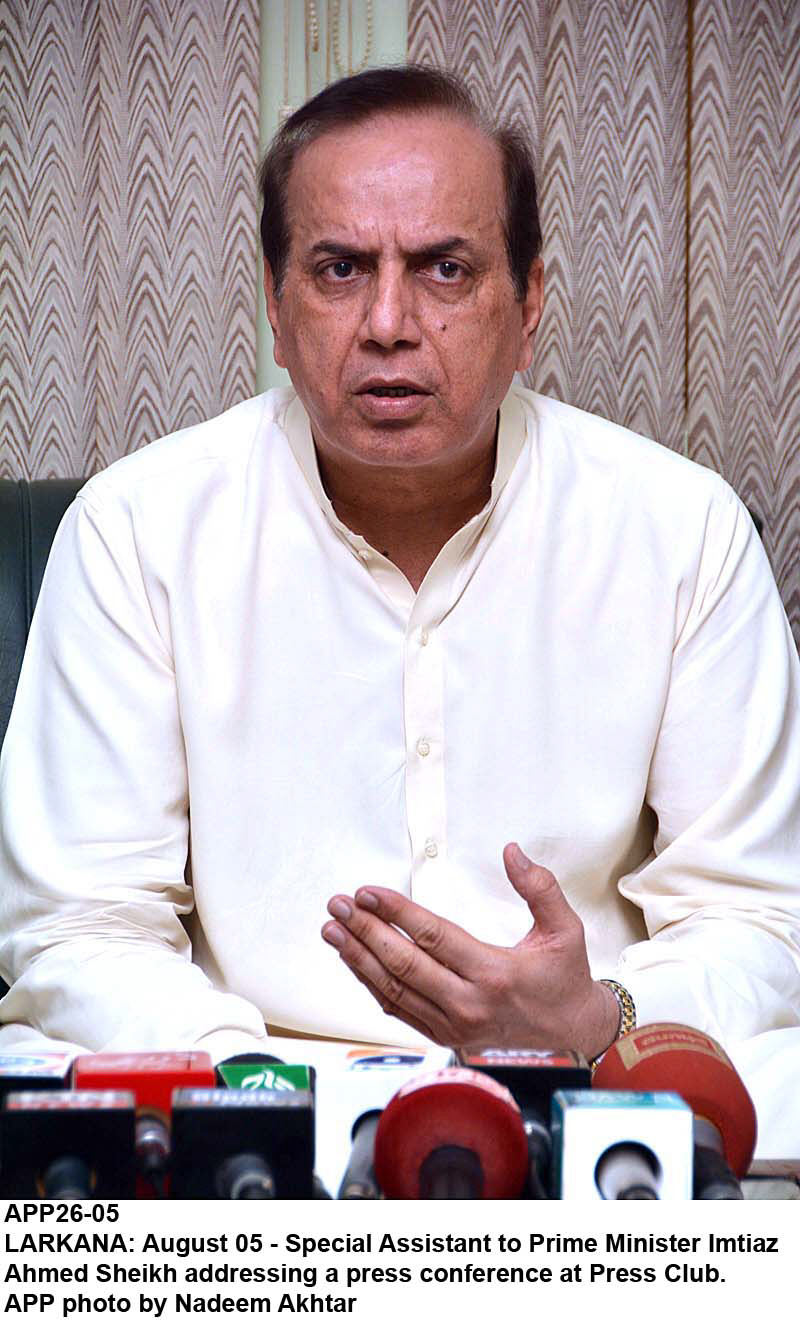 ---
SUKKUR:



Pakistan is passing through a very critical phase and our army is busy in an operation against the militants, said the Pakistan Muslim League-Functional (PML-F) leader, Imtiaz Shaikh, at Larkana Press Club on Tuesday.




He said that all the political parties should show some maturity at this juncture and express their solidarity with the Pakistani Army. "I don't know why Imran Khan and Tahirul Qadri are talking about a long march and occupying the capital. I was not expecting such behaviour from Imran Khan," he said. "He had earlier said that it was because of the support of the Pakistan Muslim League-N that Pakistan Tehreek-e-Insaf was able to form its government in Khyber-Pakhtunkhawa." Therefore, Imran should not demand fresh elections but rather wait for the next general elections, he advised.

"Our party also has complaints of large-scale rigging in Sindh but we accepted the results to save the system from derailing," he added. "The only type of revolution that is acceptable is a democratic one."

Shaikh believed that there was a deeper conspiracy behind Imran Khan and Tahirul Qadri's decision to conduct a long march. He said that anyone who is unhappy with the results of the elections should enter into a dialogue with the government and that the election tribunals are there to handle all complaints.

Published in The Express Tribune, August 6th, 2014.