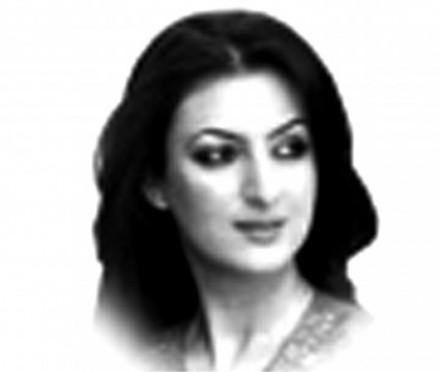 ---
It seemed the embellished life of Jaswant Singh – an army officer, a minister, a parliamentarian and an ex-leader of the BJP – stood consummated at the launch of his book, Jinnah – India, Partition, Independence.

Before a distinguished gathering at an apt location, Mohatta Palace in Karachi, Jaswant's effort at objectively dealing with the controversial topic of partition and Jinnah as the Ambassador of Hindu-Muslim unity was met with great appreciation.

However, the respect and recognition Jaswant Singh has received for being so courageously honest to his pen did not come without its share of anger and rejection from many of his own compatriots of the BJP, and hard-line nationalists from across his country. When commenting on his expulsion from the BJP, he defiantly held his head high and said: "There is no price big enough for peace between Indian and Pakistan" – and the packed audience broke into full applause.

His emotions showed when he spoke of his books being torched by protesters: "A book is like a child…. The feeling is the same as would be when your own child is set to fire." The book, as he explained "is not questioning whether it was just or unjust for partition to happen – the question is whether it was done the right way."

Although his book has been burnt and banned in India for projecting Jinnah in positive light, Hameed Haroon's introduction of him as the single greatest communicator of Mr Jinnah's views whose book has changed India-Pakistan relations for times to come was not mere flattery. It will, however, take more leaders like Jaswant Singh – perhaps many more, from both sides of the border – to muster the courage to deliver truth about partition of the sub-continent and the personalities responsible for it, and to 'correct' South Asia's history books. "If you negate history then you get the revenge from geography.

There is a geography of the South Asian continent, there is a history of South Asia and we are equal inheritors of the region's history" he said emphasising the need for accepting the fact of partition for what it is and moving forward towards forging alliance to achieve peace in the region. It was clear that he stood not as an ex-army officer or a former foreign minister of India but someone whose purpose now was to bring peace to South Asia.

Jaswant Singh came not only to promote a book, he came with a message of building bridges, of not undoing partition but undoing its consequences, of not depriving each other's enjoyment of our nationhood but ensuring it. He beseeched those who propagate intolerance and hatred to defect to peace, and the cynics who find defects in peace to stop throwing stones in its path. When asked how to achieve the aforementioned, his simple reply was "dialogue".