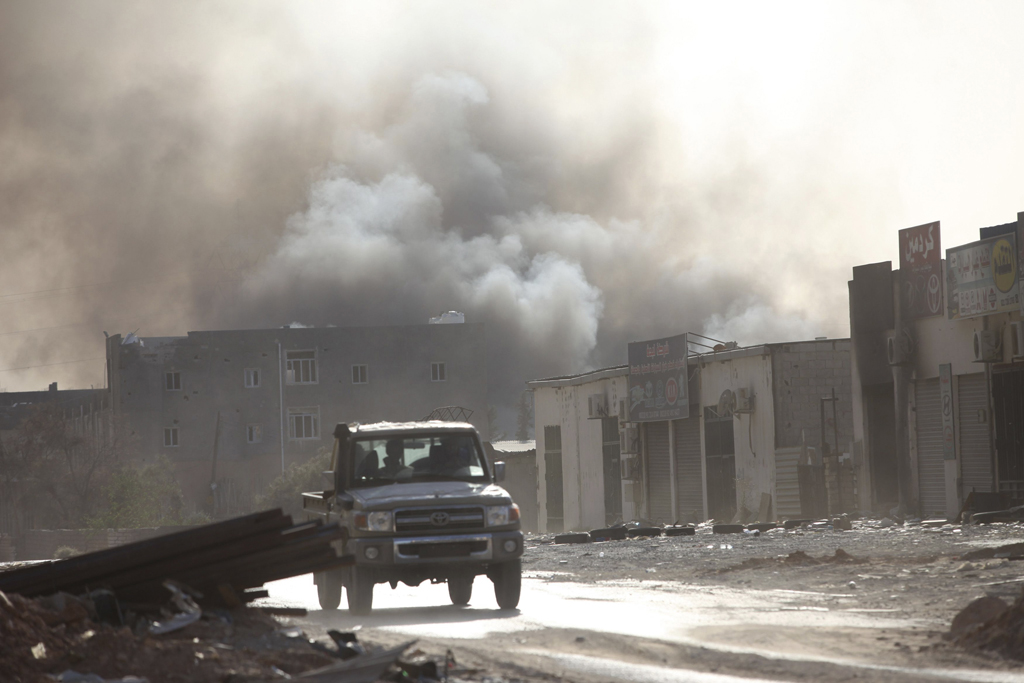 ---
GAZA CITY:



Shunning increasingly vocal world demands for a truce, Israel insisted on Monday there will be no end to its bloody military campaign in Gaza without achieving long-term security for its people.




Images of the bloodshed in Gaza, which has claimed more than 1,800 Palestinian lives, have sent tensions soaring across the region, earning the Jewish state strong criticism for the soaring numbers of civilian casualties.

In a statement the Israeli army said it was resuming its strikes on the Gaza Strip, after the end of a seven-hour humanitarian lull.

"We are resuming our operations, including air strikes, against terrorist infrastructures in Gaza," spokesman Lieutenant Colonel Peter Lerner told AFP.

Israeli Prime Minister Benjamin Netanyahu said there would be no end without first securing a long-term period of calm for his people.

"The campaign in Gaza is continuing," he said at the end of a seven-hour humanitarian lull which saw violence subside in the battered Palestinian enclave.

Violence also erupted in Jerusalem, with police saying they had foiled a "terror attack" after a Palestinian rammed an earthmover into a bus, killing one and wounding five before being shot dead himself.

Shortly afterwards, a soldier was shot and badly wounded near a bus stop not far from the site of the earlier attack by a gunman who fled, with police combing the area to find him.

The humanitarian window got off to a shaky start with an air strike levelling a house in a beachfront refugee camp in Gaza City, killing three people, among them a nine-year-old girl, the emergency services said.

The unilateral truce was announced as international outrage grew over an Israeli strike near a UN school on Sunday that killed 10 people, among them refugees who had been seeking shelter.

In Paris, France's top diplomat, an increasingly vocal critic of the war, demanded the world impose a political solution to end "the carnage".

In Cairo, truce talks between a Palestinian delegation and Egyptian officials were ongoing.  Egypt is pressing for a 72-hour Gaza ceasefire to be held Tuesday.

Published in The Express Tribune, August 5th, 2014.