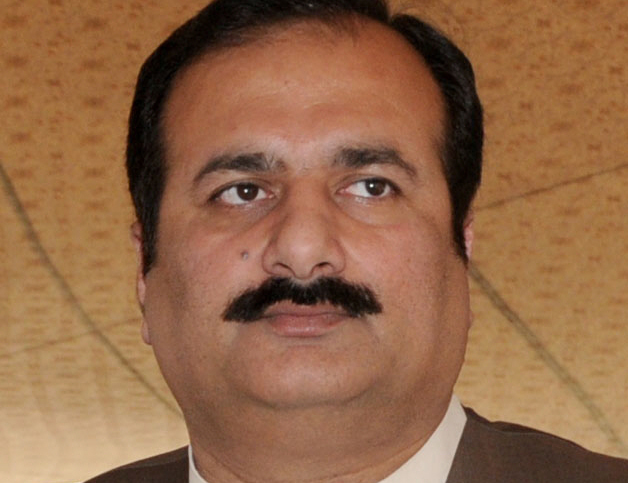 ---
LAHORE:



The government is considering filing complaints of money laundering and inciting people against police and the state against Pakistan Awami Tehreek chief Tahirul Qadri, Minister for Law Rana Mashhood Ahmed Khan said at a press conference at a press conference at 90, The Mall, on Monday.




He said reports and findings of the judicial commission and the joint investigation team probing the Model Town police operation would decide the charges against Qadri. He said that the JIT and the tribunal were expected to issue their reports in a few days.

"We will take legal action against Qadri based on these reports," Mashhood said.

"Maulana Tahirul Qadri is an agent of Hindus and Jews and his efforts to destabilise Pakistan are part of an international conspiracy which have pushed several Muslim countries of the Middle East into chaos and anarchy," he said. "But the patriotic people of Pakistan will foil these conspiracies by demonstrating unity and discipline."

Mashhood said the people of Pakistan were a proud and dignified nation. Qadri had insulted them by making them look "as bad as the animals of the West". He said the statements Qadri made when he was abroad were contrary to what he said here in Pakistan.

He said recently Qadri had asked his workers to attack security forces and kill 15 policemen as retaliation for the death of 15 of his party workers. He said Qadri had also ordered his workers to break into the houses of police officials who had participated in the Model Town operation and bring their women to the Idara-i-Minhajul-Quran headquarters to attend Quran Khawani. "This shows his mentality," Mashhood said. "It has also exposed his agenda of spreading anarchy in Pakistan and hindering progress in the country."

Mashhood also criticised Qadri's instructions to his workers to walk to Model Town with copies of the Holy Quran around their necks. He said Qadri had gone to the extent of compromising the sanctity of the Holy Quran to achieve his myopic ends.

"How many times have we seen Qadri lying under oath on talk shows on TV news channels?"

Mashhood said no one would be allowed to topple the democratically elected government or create unrest in the country by issuing unconstitutional orders. He said the protection of life and property of people was a responsibility of the government. "Who will be responsible for any acts of terrorism at protest rallies?" he asked.

Published in The Express Tribune, August 5th, 2014.