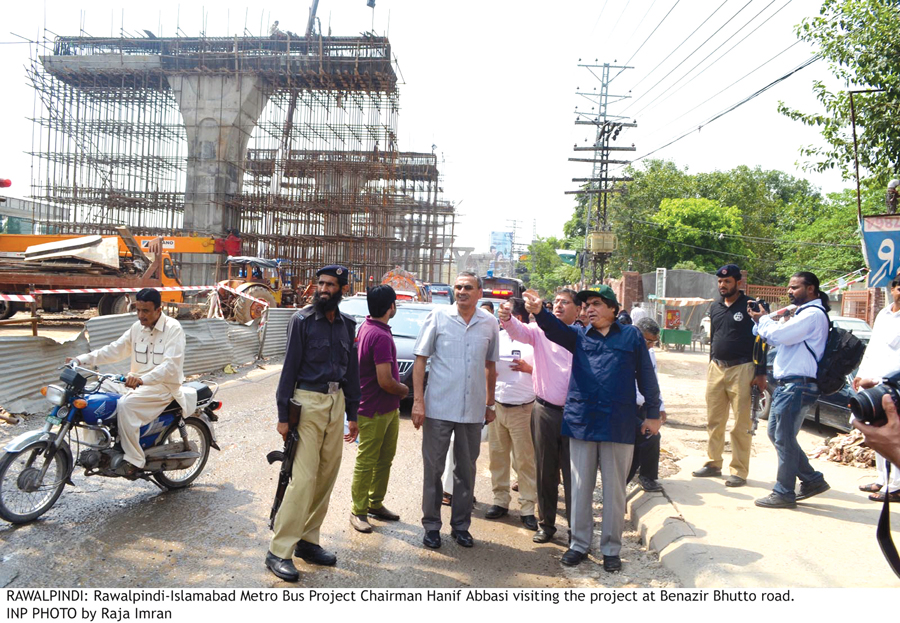 ---
ISLAMABAD:



As the Eidul Fitr holidays have come to an end, workers and labourers have resumed construction work on the Rawalpindi-Islamabad Metro Bus Project.




After almost a week-long holiday, work on the project is under way at a fast pace to complete the multi-billion rupee mass-transit project within the stipulated time.

The project's chairman, former MNA Muhammad Hanif Abbasi, said in a statement that the project was a unique example of speed, transparency and standard and its successful launching would silence all its critics.

He said with the completion of project, temporary inconvenience of citizens in the twin cities would transform into a permanent relief.

The bus depot project, for which land was recently acquired at Peshawar Mor for Rs1.5 billion, would involve construction of parking plazas, building works, roads, drainage and ancillary works.

Abbasi said prequalification of contractors for the purpose had already been announced while the land acquiring process for setting up 10 bus terminals was under way.

These terminals would be set up at Flashman Hotel, Mareer Hassan, Liaquat Bagh, Committee Chowk, Waris Khan, Benazir Bhutto Hospital, Rehmanabad, Sixth Road, Shamsabad and Faizabad.

Published in The Express Tribune, August 5th,2014.